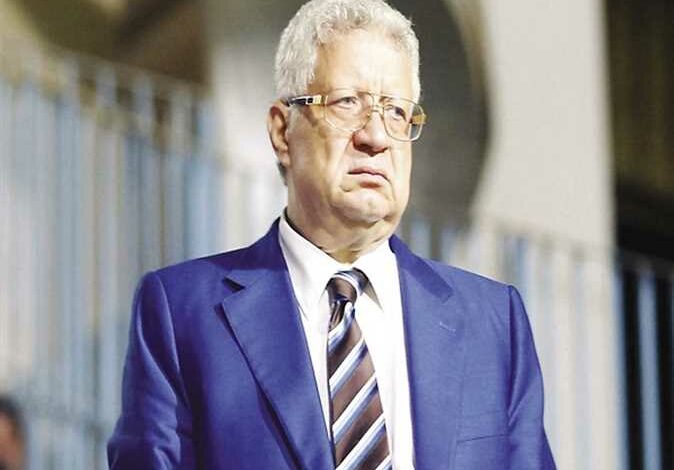 The Board of Directors of the Zamalek Sporting Club announced on Monday the withdrawal of the honorary presidency title from Mortada Mansour, the former Chairman of the Board of Directors of the club.
The official spokesperson for the board, Ahmed Salem, said that the board canceled a decision it issued in April appointing Mansour to the position of honorary president and allocating an office for him within the club.
Mansour did not complete his third term, which began on February 12, 2022, after he was removed by a court verdict in July.
Mansour announced in August his withdrawal from the sports scene completely, including his departure from the presidency of Zamalek.
Hussein Labib won the presidency of Zamalek for a period of four years in the elections that took place on October – officially ending Mansour's era.
The Economic Criminal Court sentenced former Zamalek Club president Mortada Mansour on August to six months in prison and a fine of LE20,000 for insulting and slandering a public employee.
Prosecutors accused Mansour of intentionally slandering the Director General of the Central Auditing Organization Lamia Khairy from April 10 to December 14, 2021.
The Ministry Sports announced earlier this year the implementation of the ruling issued by the Administrative Court in Cairo against Mansour.
The court's ruling aimed to "remove the status" of Mansour after accepting a lawsuit filed by two former members of the Zamalek board of directors and others to demand his removal.
This came after he was imprisoned for a month, on charges of insulting and defaming Al-Ahly Sporting Club President Mahmoud al-Khatib.
Mansour was imprisoned for one month, from February 25 to March 25, on charges of insulting and defaming Khatib.