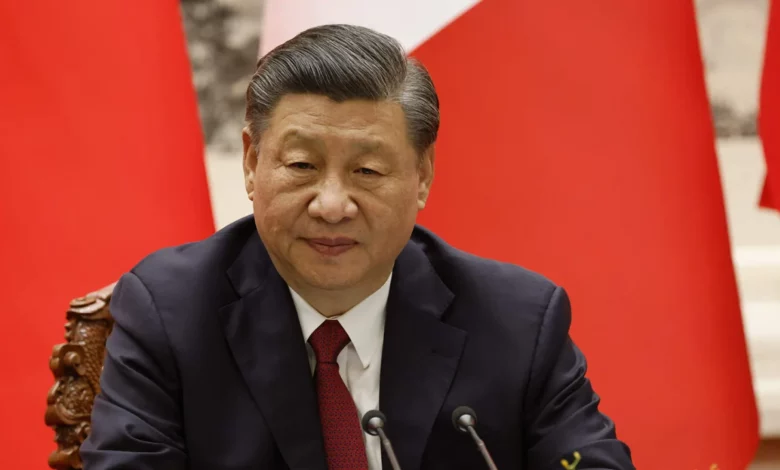 Hong Kong
CNN
 —  Chinese leader Xi Jinping has called on his top national security officials to think about "worst case" scenarios and prepare for "stormy seas," as the ruling Communist Party hardens efforts to counter any perceived internal and external threats.
"The complexity and difficulty of the national security issues we now face have increased significantly," Xi said Tuesday at a meeting of the party's National Security Commission, state news agency Xinhua reported.
"We must adhere to bottom-line thinking and worst-case-scenario thinking, and get ready to undergo the major tests of high winds and rough waves, and even perilous, stormy seas," he added.
The latest stern instructions from Xi, China's most powerful leader in decades, comes as Beijing faces a host of challenges, from a struggling economy to what it sees as an increasingly hostile international environment.
In face of what he called a "complex and grave" situation, Xi said China must speed up the modernization of its national security system and capabilities, with a focus on making them more effective in "actual combat and practical use."
He also called for China to push ahead with the construction of a national security risk monitoring and early warning system, enhance national security education and improve the management of data and artificial intelligence security.
Since coming to power a decade ago, Xi has made national security a key paradigm that permeates all aspects of China's governance, experts say.
He has expanded the concept of national security to cover everything from politics, economy, defense, culture and ecology to cyberspace. It extends from the deep sea and the polar regions to space, as well as big data and artificial intelligence.
Under Xi's notion of "comprehensive national security," China has introduced a raft of legislation to protect itself against perceived threats, including laws on counter-terrorism, counter-espionage, cybersecurity, foreign non-government organizations, national intelligence and data security.
Most recently, it broadened the scope of its already sweeping counter-espionage law from covering state secrets and intelligence to any "documents, data, materials or items related to national security and interests."
"Everything in Xi's PRC is national security and there is an intensifying focus on better coordinating security and development, with the security side winning out over the economics side it appears," Bill Bishop, a long-time China observer, wrote in the Sinocism newsletter, referring to China with its official name, the People's Republic of China.
In Hong Kong, a sweeping national security law was imposed by Beijing to stamp out dissent after huge democracy protests roiled the city.
The perception that security has replaced economic growth as Beijing's top priority is compounded by multiple recent raids on foreign companies, including American consultancy Bain & Company and due diligence firm Mintz Group.
The raids have spooked international businesses, at a time when the Chinese government is trying to woo foreign investment to help revive a slowing economy hampered by three years of zero-Covid restrictions.
In March, Chinese authorities detained a Japanese employee of Astellas Pharma in Beijing on suspected espionage – the 17th Japanese national to have been detained in China since the counter-espionage law was introduced in 2014.
At Tuesday's meeting, Xi said China must proactively shape a "secured external environment" to better maintain the security of the country's "opening up" and "promote the deep integration of development and security."