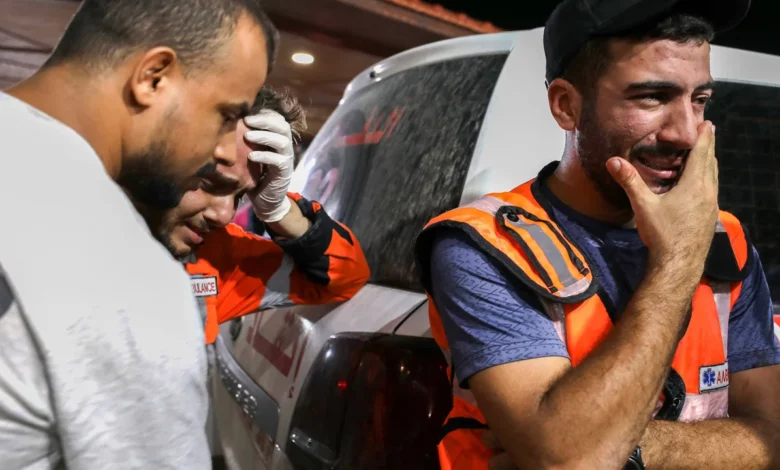 The World Health Organization (WHO) announced on Sunday that it has documented more than 100 attacks on health care facilities in the Gaza Strip since the start of Israel's assault.
The WHO added in a Sunday statement that Israel's targeting of health facilities in Gaza have led to the death of 504 people.
The global organization added that these attacks have damaged 39 facilities and 31 ambulances.
During the past few days, the Israeli occupation army deliberately bombed the vicinity of hospitals in the Gaza Strip.
It even targeted ambulances, with the latest incident being the targeting of a convoy that was carrying wounded people on their way to the Rafah crossing to receive treatment in Egypt.