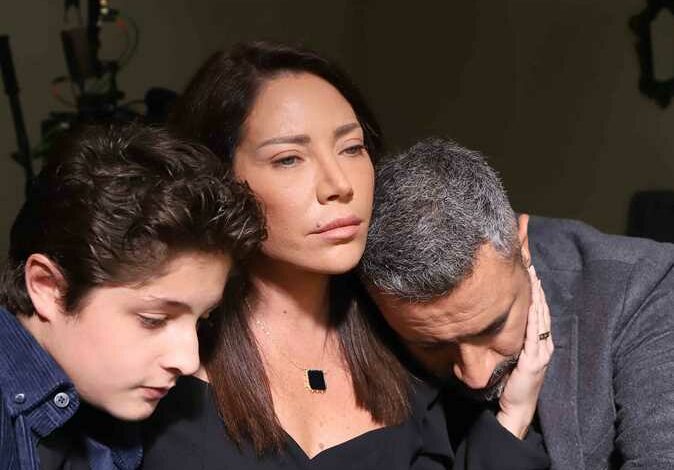 The drama series "Nawbat Ghadab" (Bouts of Anger), the Arab adaptation of the Turkish series "Sadakatsız" (Unfaithful) will officially premiere Sunday.
Dates and channels
The series will be shown starting Sunday, on the "MBC Misr 2" channel, at 10:00 pm.
Stars of the series
Its cast includes Sulafa Memar, Qays Sheikh Najib, Maram Ali, Rita Harb, Jalal Shamout, Rola Beksmati, Khaled Shabat, Elie Mitri, Tatiana Merheb, Gina Abu Zeid, and others.
The story of the series
The drama series follows what was once a perfectly ideal family, until the wife discovered a blonde hair on her husband's scarf – a single strand of hair that turned everything upside down.
Edited translation from Al-Masry Al-Youm