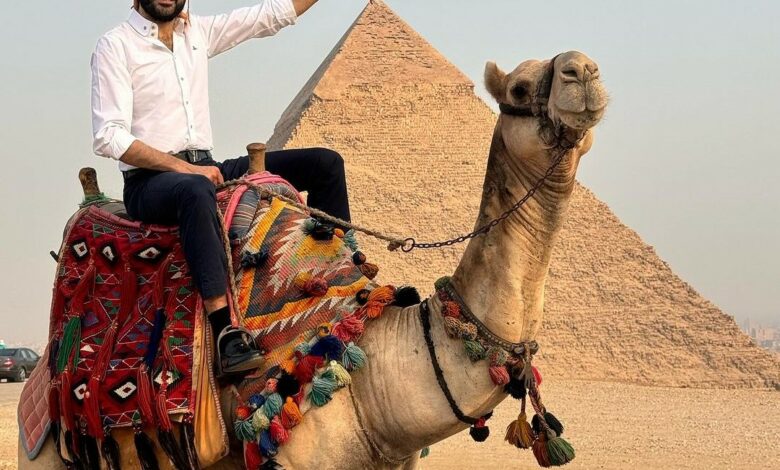 Turkish chef Burak Ozdemir, known also as CZN Burak, experienced the time of his life during his visit to Egypt, as he shared video clips at the foot of the pyramids and Sphinx.
View this post on Instagram
As this was his first ever trip to the country, the Chef asked his followers on social media to submit suggestions for must-see locations during his tour in Egypt.
He commented on his personal Instagram page, writing in English: "I love Egypt," and then in Turkish: "Where do you think we should visit next?"
The chef recently appeared driving a boat on the Nile River.
Ozdemir had been going through quite the difficult time in the past few months.
His father had taken control of his restaurant branches in July, leading the young chef to release a video clip explaining to his followers that he had filed a lawsuit against his father. He charged him of defrauding him and selling some of his restaurants without his knowledge.
Ozdemir said that his father sold the rights to use his name to a businessman who opened a restaurant that was not related to his well-known chain of restaurants.
It was an experience so harsh that the normally cheerful Ozdemir was visibly brought to tears.
His father denied the fraud changes and said that he the right to sell his son's ownership rights. The matter was resolved by September, with both parties agreeing a misunderstanding had occurred.
On October 14, the Turkish chef shared a video clip of him preparing various foods in the colors of the Palestinian flag, sharing a sad face emoji – a response to Israel's assault on the Gaza Strip following the Hamas attack on October 7.