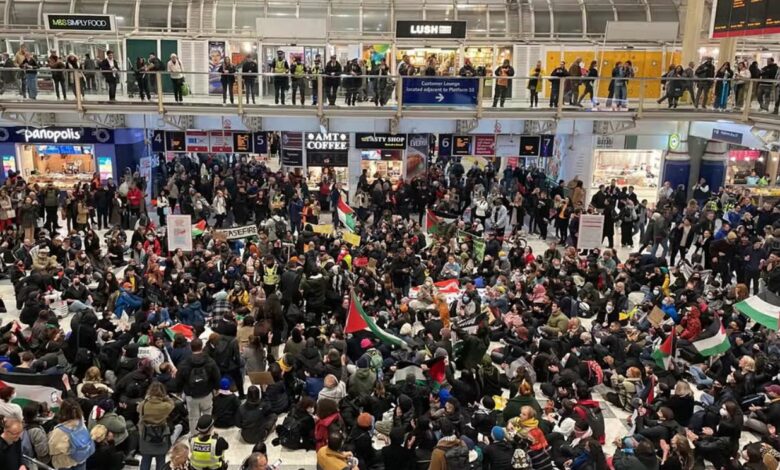 Hundreds of protestors demonstrated in Liverpool Street, London, during rush hour on Tuesday evening in support of Palestine.
The demonstrators were chanted while waving Palestinian flags, as train station passengers tried to make their way through the crowds.
The demonstrators said they had "closed" the station, but the railway authority said it was able to keep the station open and had not encountered "any problems operationally".
NEW: Sisters Uncut are leading another train station sit-in, this time at Liverpool Street, demanding a ceasefire on Gaza. And it's absolutely massive. pic.twitter.com/D94nXIosh3

— Clare Hymer (@ClareHymer) October 31, 2023
The feminist group Sisters Uncut had organized the sit-in according to its posts on the X platform, formerly Twitter.
Members of other activist groups including the Palestinian Youth Movement and the International Jewish Anti-Zionist Network were also present at the demonstration.
"Stop international support for Israel's oppression of the Palestinians, we want a ceasefire now," Sisters Uncut wrote.
Demonstrators chanted phrases such as "Palestine will be free" and "ceasefire now" during the protests.
One video clip showed protesters chanting, "From the river to the sea, Palestine will be free," a chant that some criticized as anti-Semitic.