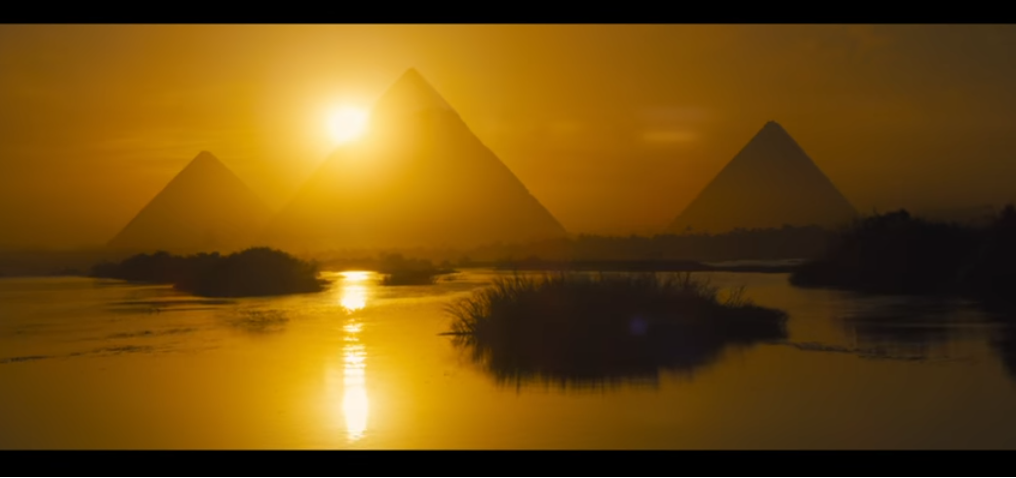 The latest trailer for the upcoming "Death on the Nile" movie, a remake of a film produced 42 years ago based on Agatha Christie's novel, displays a scenic view of the Great Pyramids and the Nile river while also showcasing Israeli actress Gal Gadot's role.

Directed by Kenneth Branagh, the film is scheduled for an October 23 release.

The movie's star-studded cast includes Gadot, who achieved fame in her role on "Wonder Woman" (2017), Annette Bening, Tom Bateman, Russell Brand, Ali Fazal, Dawn French and Jennifer Saunders, Armie Hammer, Rose Leslie, Emma Mackey, and Letitia Wright.
It follows the events of the "Murder on the Orient Express" (2017) and continues the investigations of Belgian detective Hercule Poirot.
The original movie was directed by John Gillermin in 1978, and was filmed in Egypt over the course of seven weeks between Luxor, Aswan and Cairo with many prominent cultural landmarks at display such as the Pyramids, Sphinx and temples, including Abu Simbel and Karnak.
Set in the 1930's, the film takes place on board a luxury cruise ship touring ancient sites in Egypt. The mysterious murder of Lynette Ridgway Doyle, heir to a wealthy family, shakes up the entire trip as Poirot steps in to solve the mystery.
Branagh portrays Poirot, reprising his role from the first film.
Originally slated for an early 2020 release, 20th Century Studios postponed its screening to October as a result of the coronavirus outbreak shutting down movie theaters.