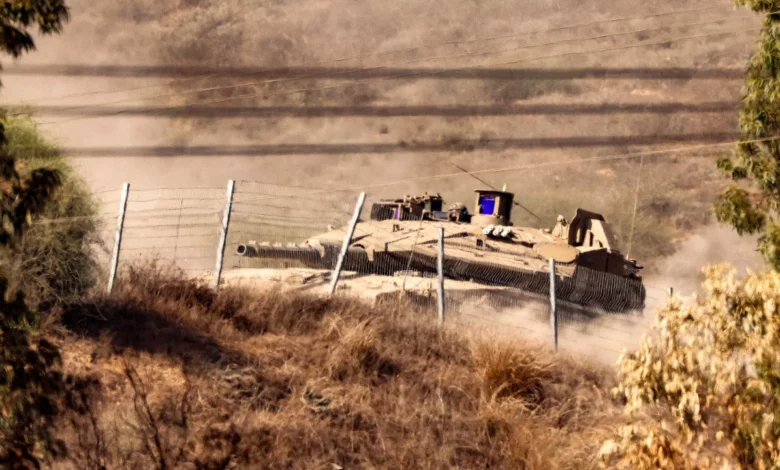 US officials are anticipating a new phase of the Israel-Hamas war in the coming days in which Israel decreases the scale of its air campaign and focuses on a more tactical ground operation.
As humanitarian aid continues to flow into Gaza, a senior administration official told CNN on Friday the Biden administration expects that Israel's air campaign will see "a decrease in what we've seen," as well as "more of a tactical focus on the ground campaign" aimed at clearing the vast network of underground tunnel complexes out of which Hamas operates.
The administration, the official maintained, has been "very direct … about wartime decisions and being deliberate and asking hard questions" in discussions with Israel, even as the Israeli military has drawn international criticism over the targeting of the Jabalya Refugee Camp in Northern Gaza. The Israel Defense Forces claimed the strike was targeting a Hamas commander hiding in an underground bunker and that when the complex imploded it possibly collapsed nearby buildings.
Asked when the Biden administration might feel compelled to call for a ceasefire – something it has so far declined to do – the senior administration official said that given the scale and nature of Hamas' attacks on Israel on October 7, a ceasefire was not appropriate.
"A terrorist group takes 200 hostages and kills 1,400 people and is hiding under tunnels, including the leaders – ceasefire is not really the word … to use," the official told CNN.
The official reiterated that the US is actively calling on Israel to enact so-called humanitarian pauses, and that it is stressing to Israel that even as it has a right to defend itself, it must adhere to international humanitarian laws.
Ultimately, the official said, "a ceasefire I think depends on the Israelis feeling secure in ensuring that something like this cannot happen again."
President Joe Biden has resisted calls for a ceasefire, including at the United Nations, and insists Israel has a "responsibility" to defend its citizens from terrorism. Neither he nor anyone in his administration has come close to criticizing how Israel is conducting its offensive.
At a fundraiser in Minneapolis earlier this week, Biden was interrupted by a protester, who shouted: "As a rabbi I need you to call for a ceasefire right now," according to reporters inside the room. The president responded by saying he was supportive of a humanitarian pause to allow for the release of hostages held in Gaza, and touted the work that he had done in pushing for humanitarian relief for Palestinians.
"I understand the emotion," Biden said as he continued his remarks after the protester was led out of the room.
As CNN has reported, Biden's aides believe the administration's messages of warning to Israel are more effectively delivered in private and insist there have been far tougher conversations behind the scenes than the public rhetoric might indicate.
Earlier this week, a breakthrough was finally reached to allow foreign passport holders and a group of critically injured civilians to depart Gaza through the Rafah border crossing, with the first group departing Wednesday. The efforts to secure safe passage were at times stymied by Hamas and a slew of logistical challenges that exacerbated the dire humanitarian situation as thousands of foreigners, including hundreds of Americans, were trapped in the war-torn region.
The official said Friday that there is "just as intense a process ongoing" to secure the safe release of hostages held by Hamas in Gaza.
The successful release of two hostages last month, they said, "was a bit of a pilot to see if it was possible – it is possible, but the numbers we're talking about is extremely difficult."
Negotiating a release for such a large number of hostages, they added, would require "a fairly significant pause in hostilities."