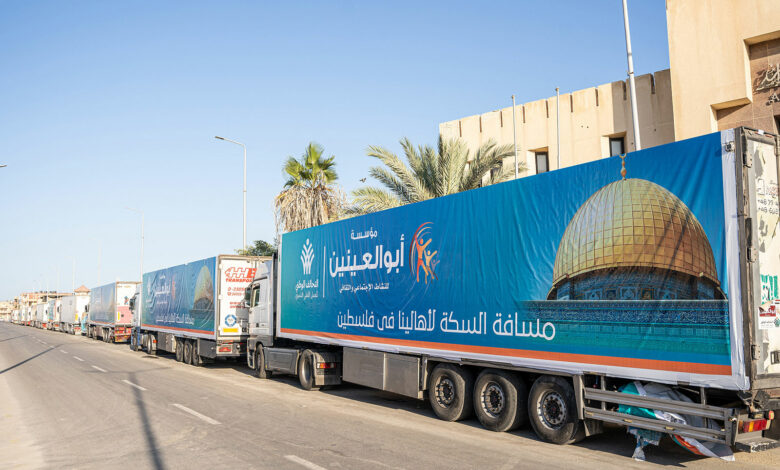 A member of the National Alliance for Civil Development Work Talaat Abdel-Qawi, said that Egyptian civil society contributed 70 percent of the total Egyptian aid that arrived at the Rafah crossing.
The second phase of humanitarian aid to the Gaza Strip aims to extend a continuous land aid line until the end of the crisis, he added.
During a phone-in with the Extra News channel, Abdel-Qawi said that this represents a show of assistance to brotherly Palestine, and showcases evidence of the Egyptian people and leaders; interest in the Palestinian cause.
He added that the second convoy of humanitarian aid includes 50 trucks per day loaded with medicines, food, blankets and clothes.
Coordination is being made with the Egyptian Red Crescent to set priority needs, he assured.
Egypt's Foreign Minister Sameh Shoukry has confirmed that humanitarian aid to the Gaza Strip faces logistical difficulties due to Israel, which is hindering implementation of the aid.
Shoukry explained that these difficulties involve the repeated bombing of the Palestinian side of the crossing, which places additional burdens on Egypt that greatly hinder the arrival of aid.