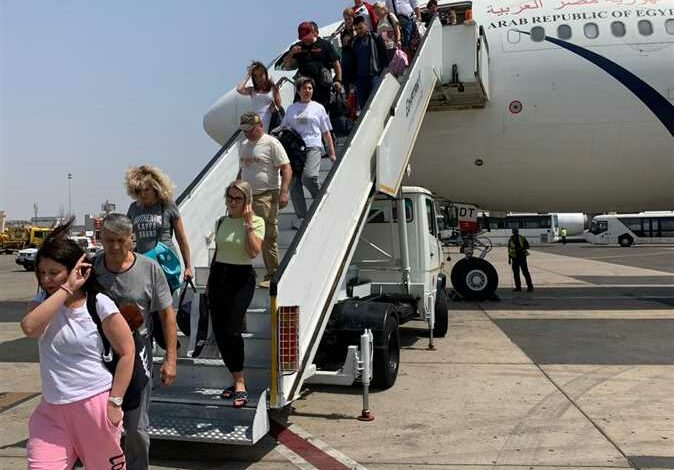 The Marsa Alam International Airport is set to receive 133 European international flights starting Saturday, until Friday, according to the operating schedules announced by the airport.
The weekly arrival schedules revealed that these flights include Germany, the Czech Republic, Italy, Poland, Belgium and the Netherlands.
A tourism expert in Marsa Alam Abul-Hajjaj al-Ammari confirmed an increase in the number of incoming flights during the winter season to Marsa Alam.
Tourism to Hurghada is witnessing a flourish in occupancy rates in various hotels and tourist villages, and a higher turnout of tourists to sea trips, diving, and visits to the beaches of reserves and marine islands.