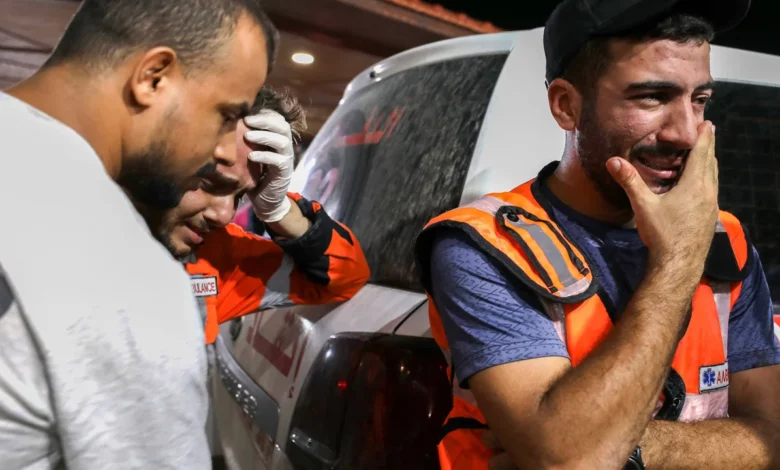 The United Nations High Commissioner for Human Rights said that Israeli attacks on hospitals in Gaza and surrounding areas must stop.
The commissioner added that about 4,800 children were killed in the Gaza Strip within a month, with many still trapped under the rubble.
The United Nations Commissioner stressed that Israel must immediately stop using destructive weapons in populated areas in the Gaza Strip.
The Egyptian Organization for Human Rights (EOHR) earlier in October condemned the bombing of the al-Ahli Arab Hospital *aka Baptist hospital) in Gaza Strip by Israeli occupation forces, which it called a continuation of the genocide that the occupation forces have been committing for over a month.
The EOHR called on international institutions and major countries to intervene and stop the massacring.
The organization further called on the International Criminal Court to open an urgent investigation into the crimes committed against the Palestinian people, as these crimes were committed within Palestinian territories which signed the Rome Statute that extends the court's jurisdiction over these lands.
The United Nations General Assembly (UNGA) on late October voted on the Arab draft resolution regarding Israeli aggression on the Gaza Strip.
The UNGA adopted the project, proposed by Jordan acting on behalf of Arab countries, which calls for a halt to military operations and the entry of humanitarian aid to the Gaza Strip.
The approval of the Arab draft resolution came with a majority of 120 votes – however the UN's adoption of the resolution is not binding.
Fourteen countries voted against the resolution while 45 abstained from voting.