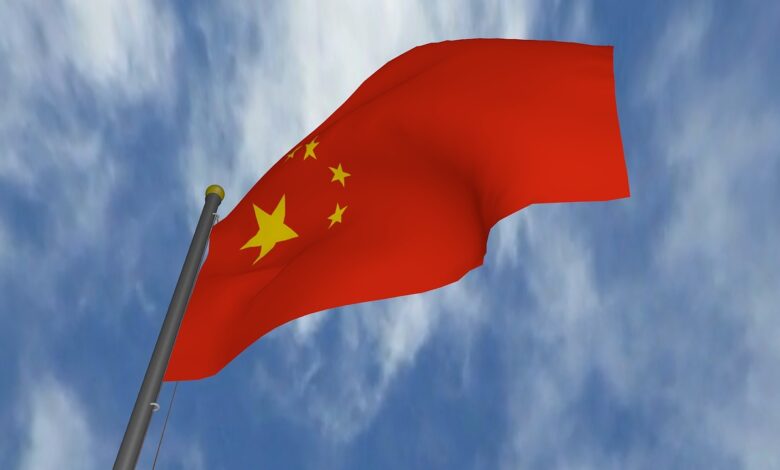 The Biden administration's senior-most national security officials are traveling this week to the Indo-Pacific, signaling that the administration's China strategy remains a priority as it grapples with an increasingly volatile Middle East.
Secretary of State Antony Blinken, Secretary of Defense Lloyd Austin and Chairman of the Joint Chiefs of Staff Gen. CQ Brown will all be traveling throughout the Indo-Pacific region this week to meet with partners and allies. It marks the first trip for Brown since becoming chairman in September.
Austin leaves Wednesday for 10-day tour of India, Indonesia and South Korea. Blinken also left last week for a 10-day trip to Israel, Jordan, Turkey, South Korea and Japan, also making a stop in the West Bank to meet with Palestinian leadership there.
Blinken and Austin will both travel to India for a 2+2 Dialogue with their counterparts.
For several years now, US officials have stressed that China is the US' top competitor — deemed "America's most consequential geopolitical challenge" in last year's National Security Strategy.
Relations soured between the US and China over the last year and a half, particularly around then-Speaker of the House Nancy Pelosi's visit to Taiwan in August 2022, the controversial transit of a Chinese spy balloon across US earlier this year, and most recently when a Chinese fighter jet came within 10 feet of a US Air Force B-52 bomber over the South China Sea. The Pentagon's top official in charge of security in the Indo-Pacific, Ely Ratner, said last month that the US has seen more instances of "coercive and risky" behavior from Chinese pilots against US aircraft in the last two years over the East and South China seas than in the entire previous decade.
Meanwhile, talks between US and Chinese officials stalled until this summer when Blinken met with senior Chinese officials in Beijing. Military officials in the Pacific, however, have been unable to connect with their Chinese military counterparts.
Adm. John Aquilino, commander of US Indo-Pacific Command, said last month that he has been requesting to speak with his counterparts "going on two-and-a-half years. I have yet to have one of those requests accepted."
In 2022, Austin met with his Chinese counterpart during the 10th ASEAN Defense Ministers Meeting-Plus. It's unclear if that will happen during the meeting this year in Indonesia; China's Defense Minster, Li Shangfu, was fired in October two months after he disappeared from public view.
Asked by CNN on Monday if Austin would be meeting with any PRC officials during his travel, Pentagon spokesman Brig. Gen. Pat Ryder said he did not "have anything to announce."
A senior defense official described Austin's trip as "very important" to bolstering regional stability and showing the US can focus on more than one region at a time. The official added that the trip is something that had "been on the books for a long time."
Similarly, Assistant Secretary for East Asian and Pacific Affairs Daniel Kritenbrink told reporters this week that the State Department remains "laser-focused on the Indo-Pacific."
"Peace and security across the Indo-Pacific region will remain central, will remain vital to America's own peace and prosperity and security in the coming century … And certainly, I think the fact that the secretary is again traveling to the region, even amidst these global challenges, just further reinforces that point," Kritenbrink said.
The travel comes as the Biden administration is increasingly facing questions over its support of Israel in its fight against Hamas, and as US forces continue to come under regular attack by Iranian-backed militia groups in Iraq and Syria.
At a news conference on Friday, Blinken — who viewed graphic images and videos of Hamas' October 7 attack on Israel — said it "remains almost beyond the human capacity to process" the brutality of the attack. But he also said the US has been "clear that as Israel conducts its campaign to defeat Hamas, how it does so matters."
"It matters because it's the right and lawful thing to do," he said. "It matters because failure to do so plays into the hands of Hamas and other terror groups."
And as Blinken and Austin will undoubtedly continue their engagement on events in Gaza, as well as on the situation in Iraq and Syria where US troops have been attacked a total of at least 38 times as of Monday, their travel this week is meant to help emphasize that the US hasn't lost sight of its primary challenge.
The senior officials' travel also comes as the White House is preparing for a meeting between President Joe Biden and Chinese President Xi Jinping later this month in San Francisco. The two last met in November 2022 for a three-hour conversation in Indonesia during the G20 Summit.
"It's going to be a constructive meeting," White House press secretary Karine Jean-Pierre said. "The president's looking forward to it."
CNN's Jennifer Hansler contributed to this report.