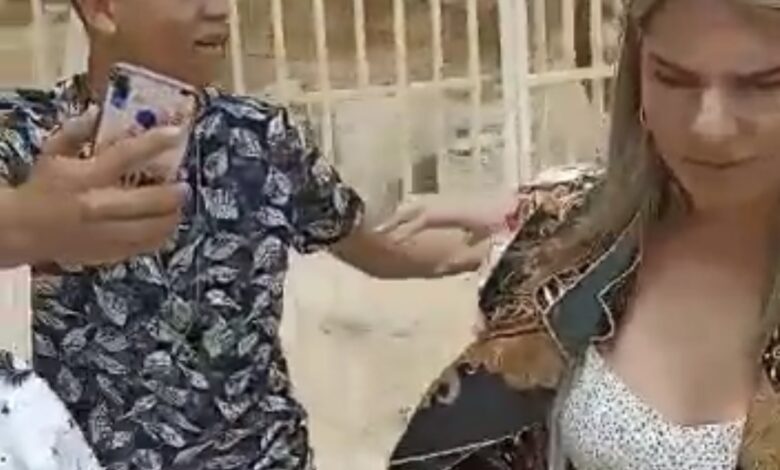 The Public Prosecution ordered the detention of thirteen suspects including three adults and ten others ranging between 13 and 15 years old, who have been detained in a juvenile rehabilitation center, pending investigation, over charges of sexually  harassing two female tourists at the Giza pyramids area.
A 35-second video clip shared across social media on Thursday showed a group of young men harassing and touching female tourists at the Giza pyramids on the third day of Eid al-Fitr, sparking outraged and calls for justice.
The public prosecutors requested police investigations into the incident and received a report on Sunday identifying the thirteen perpetrators.
They confessed to all charges according to the police report, and were referred to Public Prosecution.
According to investigations, the person who filmed the video clip was a tour guide who accompanied the harassed tourists.
He said during interrogations he documented what happened to raise awareness of these incidents, while another tour guide published the clip for the same purpose, adding that they did not intend to harm the economy or tourism.
During the interrogation of the accused by prosecutors, several denied the charges brought against them.
Prosecutors confronted them with the video clip, and two of them confirmed they appeared in it with the intention of taking a picture with the two foreign girls.
By asking the tour guide accompanying the two girls, he claimed that he was assigned by a tourism company to accompany the two girls in a tour at the pyramids area.
During the tour, a group of boys asked to take pictures with them, intercepted them, and harassed them verbally and physically.