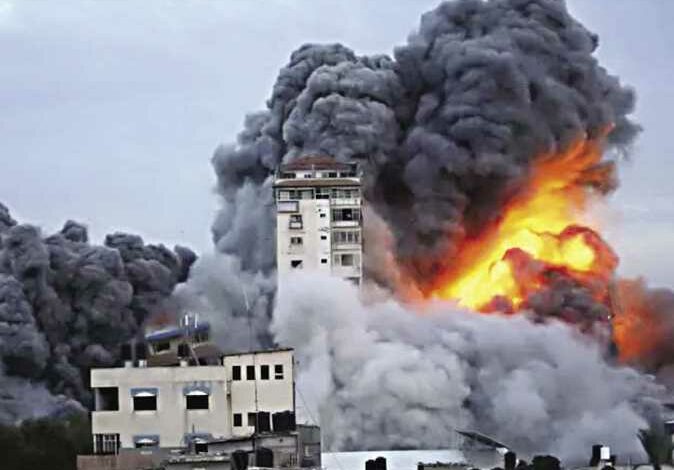 Egyptian President Abdel Fattah al-Sisi warned of the widening circle of conflict and escalation in the region after recent developments and the Gaza war.
Egyptian presidential spokesperson Ahmed Fahmy said that Sisi met with French Minister of the Armed Forces Sebastien Lecornu, where their meeting addressed the regional situation and developments in the Gaza Strip.
"The importance of avoiding the widening of the circle of conflict and escalation in the region was stressed, and Mr. President reviewed the intensified Egyptian efforts towards reaching a ceasefire and bringing in humanitarian aid to the people of the Gaza Strip, in addition to receiving injured Palestinians and evacuating foreign nationals," Fahmy said.
The French Minister affirmed his country's appreciation for the continued Egyptian efforts, praising the pivotal role that Egypt plays in maintaining regional security and stability.
The war on Gaza has entered its 40th day, as the Israeli bombing of the Gaza Strip continues as clashes erupt amid a complete siege on the residents of the Gaza Strip, and the depletion of food and medical supplies.