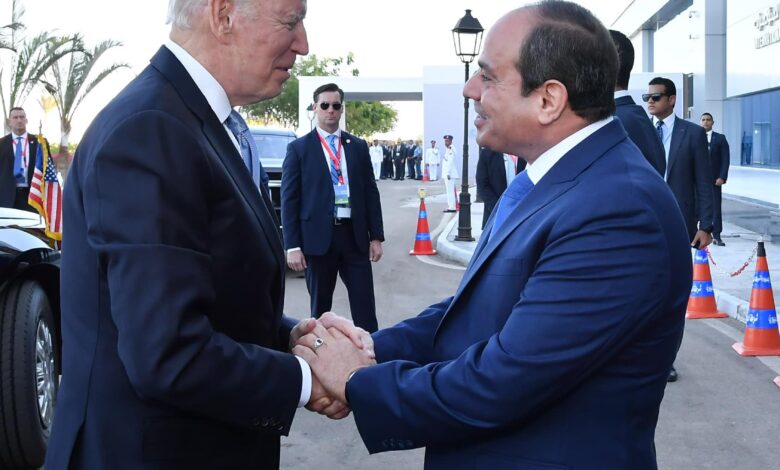 Egyptian President Abdel Fattah al-Sisi received a phone call on Sunday from his US counterpart Joe Biden, the official spokesperson for the Egyptian Presidency Ahmed Fahmy announced.
The two presidents discussed the overall security situation in the Middle East, the latest developments in the military escalation in the Gaza Strip, and the importance of preventing the expansion of conflict into the region.
Sisi affirmed Egypt's position on reaching an immediate humanitarian truce and to enhance efforts undertaken by Egypt in cooperation with the UN and international powers – especially the US – to deliver all aid to the people of the Gaza Strip.
The two presidents agreed on the importance of increasing aid in a tangible, effective and sustainable manner to fully meet all humanitarian needs of the people of the Gaza Strip.
They also touched on the current situation within the Gaza Strip, with Sisi affirming Egypt's firm rejection of any collective punishment and displacement, stressing that Egypt will never allow the displacement of Palestinians from the Gaza Strip to Egyptian territory.
Biden affirmed America's rejection of the displacement of Palestinians outside their lands, and expressed his appreciation for Egypt's positive role within the crisis.
The two leaders discussed prospects for joint cooperation towards mobilizing international efforts to revive the peace process, with the aim of reaching a two-state solution and establishing the Palestinian state in accordance with international legitimacy.