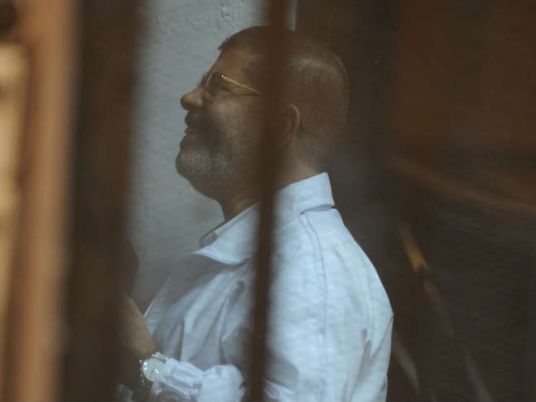 Egyptian President Abdel Fattah al-Sisi said that the late President Mohamed Morsi: "When I took this stand (against) President Morsi, may God have mercy on him, I stood with Egypt."
"If I conspired against him, I would still conspire against Egypt and 100 million people, and the lives of 100 million people would have been wasted.
Love here has no place, and thinking has no place," he continued during his speech at the Egyptian family's iftar, which gathers public figures and officials annually.
Sisi added that the covenant that binds him with the Egyptian people is the covenant of the homeland, love and honesty, pointing out that over the past years, the challenges have been great, but successes have been greater.
Sisi stated that the armed forces spent one billion pounds per month for 84 months to combat terrorism.
On Morsi's anniversary in office, in June 2013, millions of Egyptians took to the streets demanding his resignation. The military gave him 48 hours to meet the protesters' demands or the army would be forced to "announce a roadmap for the future and the steps for overseeing its implementation." However, he insisted to remain in office. 
In July 2013, Sisi announced a military intervention and Morsi's removal from power.