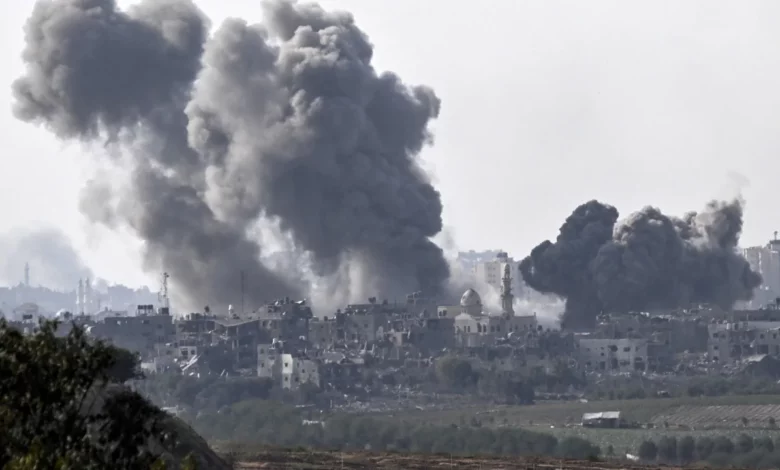 CAIRO, Nov 8 (MENA) – Foreign Minister Sameh Shoukry discussed in a phone call with UN Secretary-General Antonio Guterres the deteriorating humanitarian conditions in the Gaza Strip and the diplomatic efforts meant to reach a cease-fire with a view to preserving the lives of Palestinian civilians; and in a way that allows for the entry into the enclave of humanitarian and relief aid completely, safely, sustainably and without any obstacles.
During the phone call, initiated by Guterres on Wednesday, Shoukry reviewed the Egyptian political moves and contacts with international parties to push towards achieving a cease-fire in Gaza, emphasizing the necessity of building on relevant international consensus that was embodied in the recent UN General Assembly resolution that calls for implementing an immediate humanitarian truce in Gaza, ensuring the protection of civilians, and rejecting attempts to forcibly displace Palestinians, Foreign Ministry Spokesman Ahmed Abu Zeid said.
The Egyptian foreign minister commended the UN chief's balanced positions on the path to containing the repercussions of the current crisis and putting an end to it, expressing his appreciation for the role played by the United Nations – under Guterres' wise leadership – in dealing with the crisis.
Shoukry also pointed out to the UN secretary-general's continued emphasis on the need for countries to adhere to international law and international humanitarian law.
Meanwhile, Guterres emphasized the necessity of ending the current tragic situation in Gaza and establishing a ceasefire, appreciating in this regard the important role played by Egypt in limiting the crisis, and providing and delivering aid to the Gaza Strip residents.
He also highlighted Cairo's pivotal role in supporting security and stability in the region. (MENA)