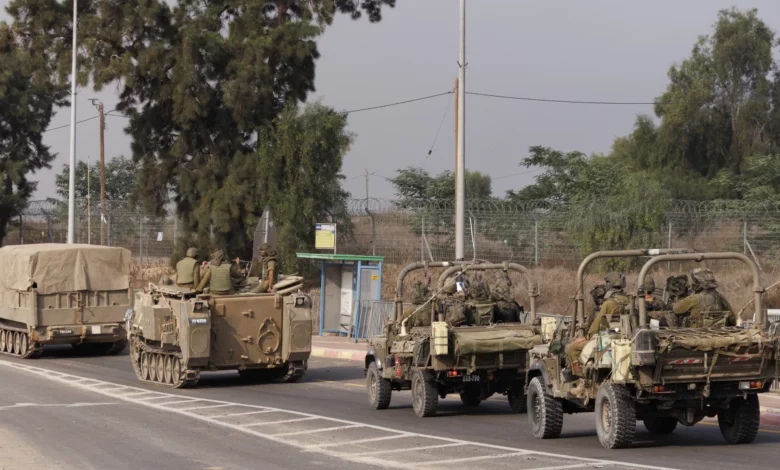 Palestinian journalist Youssef al-Saifi documented the shocking moment an Israeli tank shot at a car carrying a family on Salah al-Din Street inside Gaza, on Monday morning.
An Israeli tank fires on a car driving in Salah al-Din Street near the old settlement of "Netzarim"

This video,filmed by journalist Youssef Al-Saifi, is the only footage that proves the ground incursion in Salah al-Din Street separating South & North.

— Ibtihal (@IbtihalGaza) October 30, 2023

The viral video clip showed the car heading on its way only for the tank to suddenly appear. Before the driver could even turn around, the fired at the car.
Worse still, Saifi indicated that the car contained a family. As he was leaving the place, he called on all arriving cars to return immediately.
Media reports on Monday revealed that Israeli tanks entered the Gaza Strip through the east, reaching Salah al-Din Street, the main street from the east which connects parts of the Strip to each other.
The Israeli army aims to isolate Gaza City and the north from the center and south of the Strip.
Eyewitnesses said that Israeli tanks were now present on Salah al-Din Street, from the Juhr al-Dik areas in eastern Gaza, reaching the Netzarim Junction.