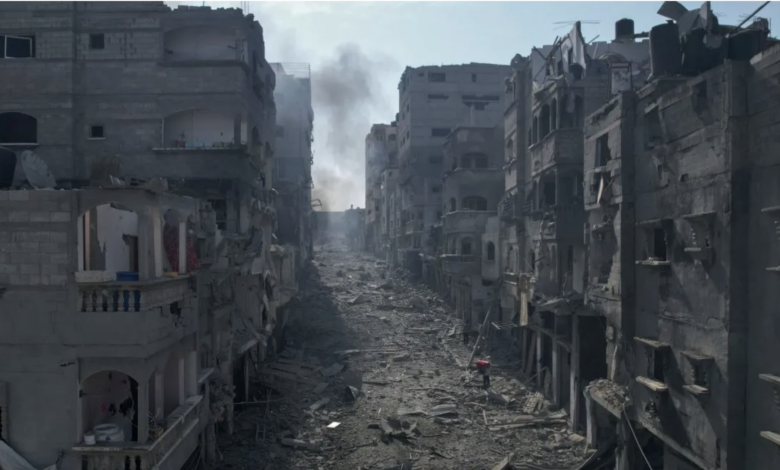 Israel's occupation army committed a new massacre in the Nuseirat camp located in the central Gaza Strip, destroying a number of civilian houses on Monday evening.
Media reports revealed that 17 civilians were killed, and dozens were injured in the raid which targeted houses in the Nuseirat camp in the central Gaza Strip.
Al-Awda Hospital at the camp received the injured and the bodies of the deceased.
Eyewitnesses reported that occupation aircraft bombed inhabited Palestinian homes, without prior warning or notice, and completely destroyed them with their residents still inside.
The Gaza Strip has been subjected to Israeli land, sea and air bombardment since Hamas and other Palestinian factions launched operation "Al-Aqsa Flood" on October 7.
The "Al-Aqsa Flood" was met with the Israeli "Iron Swords" operation, as the Israeli army launched raids on Gaza Strip, which is inhabited by more than two million Palestinians who suffer from deteriorating living conditions, as a result of an ongoing Israeli siege since 2006.
Photo credit: BNN Network website.