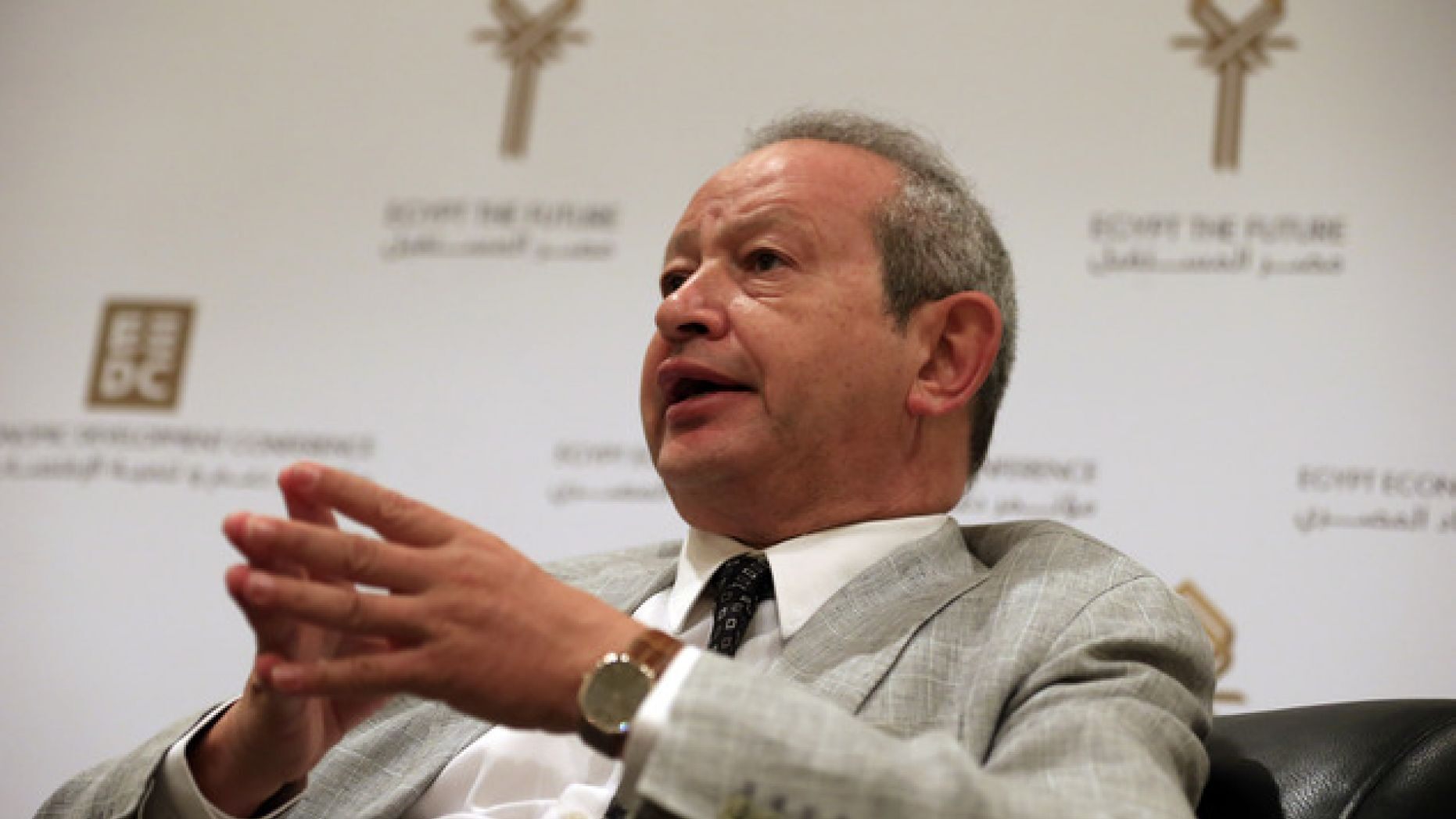 Two Egyptians — Naguib Sawiris and Mohamed Hefzy — have been included in American magazine Variety's Variety500 for 2019, an annual list of the 500 most influential business leaders of the media and entertainment industries, al-Shorouk news website reported.
Business tycoon Naguib Sawiris is founder of the El Gouna Film Festival, while Egyptian producer and scriptwriter Mohamed Hefzy is president of the Cairo International Film Festival.
The magazine's editorial board compiles the list, conducting thorough research and deliberating for months before making its final selection, which reflects the achievements of the 500 most influential media and entertainment personalities around the world each year. 
Variety highlighted the selection of Hefzy as the youngest president of the Cairo International Film Festival, shining a spotlight as well on his role in reviving the festival amidst years of political turmoil following Egypt's 2011 uprising. The magazine also highlighted Hefzy's selection as a member of the jury at the "Horizons" (Orizzonti) section of the Venice Film Festival.
Variety also noted Hefzy's production of a number of films praised by critics and audiences alike, including "Yomeddine" (The Day of Judgement; 2018), which took part in the Cannes Film Festival competition two years ago.
As for Sawiris, Variety said that the Egyptian billionaire was well-known as an innovator in the television sector, having bought a controlling stake in the European television channel Euronews in 2015, later launching the Africanews channel.
Sawiris also launched the ambitious El Gouna Film Festival in the Red Sea in Egypt, which supports the Arab cinema industry, serving as a platform for films produced throughout the Middle East.
The magazine pointed to Sawiris' work as well in the telecommunications sector.
The list of the 500 most influential figures in the entertainment industry includes other personalities from the Arab world, such as Turki Al-Shabana, Minister of Information in Saudi Arabia, and Fatima Hassan al-Rumaihi, Executive Director of the Doha Film Institute.
A number of international celebrities made Variety500 this year, most notably Robert Iger, CEO of Disney Company, Oprah Winfrey, Martin Scorsese, Steven Spielberg and chief content officer for Netflix Ted Sarandos.
Image: AP File photo of Egyptian billionaire Naguib Sawiris