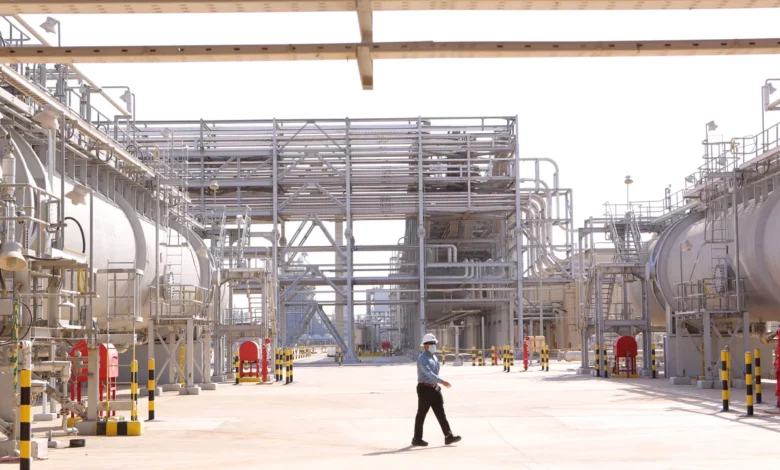 Saudi Arabia's economy has jolted into reverse, after the world's largest crude oil exporter slashed output to prop up prices.
Saudi gross domestic product, the broadest measure of its economy, shrunk 4.5 percent year-over-year in the third quarter of 2023, the country's official statistics agency said this week. That's the largest contraction since the Covid-19 pandemic in 2020. The slump would have been even greater if not for growth of 3.6 percent in non-oil activities.
The country's vast oil sector had been shrinking for months but the overall economy still managed growth of 1.2 percent year-on-year in the second quarter.
The kingdom's oil sector contracted by 17.3 percent year-on-year in the third quarter — the most on record for any quarter since at least 2011 — because of the voluntary oil production cuts, aimed at shoring up global prices.
Saudi oil production to nine million barrels per day in July as the biggest player in the OPEC+ alliance joined forces with Russia to restrict supply amid signs of weakening demand because of a slowing global economy.
"We expect [oil] production to remain low until the end of this year, with a slow unwind in early 2024," Oxford Economics analysts wrote in a note published Friday.
The International Monetary Fund predicts the kingdom's GDP will grow just 0.8 percent for all of 2023, down from 8.7 percent last year.
Saudi Arabia's oil cuts were aimed at stabilizing global oil markets, according to Raif Weigert, Economics Director for the Middle East and North Africa at S&P Global Market Intelligence.
"In the second quarter [of] 2023, risks of a global growth slowdown were weighing on oil markets," Weigert said. "The Saudi leadership decided to take some supply out of the market to account for those recessionary risks to oil demand."
Phasing out production cuts will largely dictate the Saudi economy's ability to bounce back, Weigert said, with cuts expected to end in 2025. Saudi growth would remain sluggish at 1.1 percent in 2024, he added.
While other Gulf states have also come under economic pressure from cuts to oil production, the United Arab Emirates economy has continued to grow.
The country's economy minister said this week that GDP in the UAE grew 3.7 percent in the first half of the year, helped by growth in the non-oil sector.
Non-oil revenues are growing at the fastest rate in four years, according to new PMI numbers from S&P.