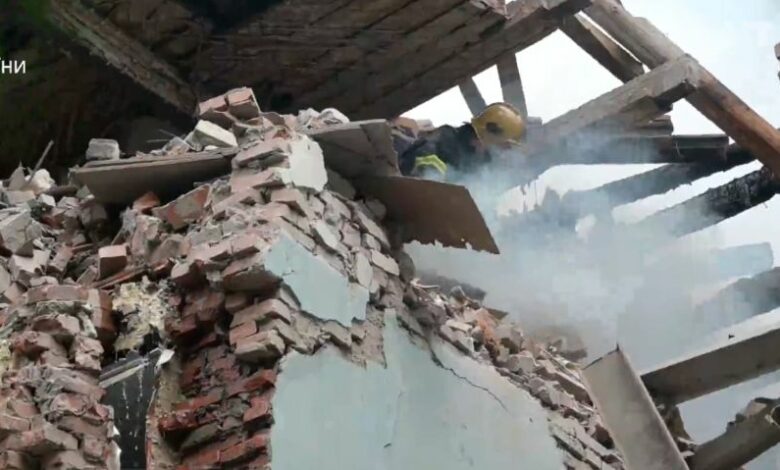 A group of former Ukrainian servicemen, including prisoners of war, have "volunteered" to fight on the front lines for Russia, Moscow's state-run news agency RIA Novosti has claimed, in a potential violation of international law.
The agency released a video this week showing a few dozen men it said were Ukrainians wearing combat fatigues and holding rifles while taking an oath to Russia at a ceremony.  The full size of the unit is unclear.
According to RIA Novosti, the men are "volunteers." CNN cannot independently verify if they joined the unit voluntarily or under duress. Ukraine has not commented on the report.
RIA claims the men are members of what it called "the first battalion of former Ukrainian Armed Forces soldiers – a volunteer battalion named after Bogdan Khmelnitsky." Khmelnitsky was a 17th century military commander of Ukrainian Cossacks.
The battalion in October became part of a Russian operational combat tactical formation called Cascade, according to the news agency.
RIA reported in February the battalion had been formed "from prisoners of war of the Ukrainian troops" in the self-proclaimed Donetsk People's Republic (DPR) in Ukraine's occupied eastern Donetsk region.
The Washington-based think tank Institute for the Study of War (ISW), citing Russian state media, said in late October that Russia had "recruited" 70 Ukrainian prisoners of war (POWs) from various penal colonies.
Coercing POWs to serve in the Russian forces would be a violation of the 1949 Geneva Conventions, which have been adopted by all nations, according to the International Red Cross.
"Russian authorities have likely coerced Ukrainian prisoners of war into joining a 'volunteer' formation that will fight in Ukraine, which would constitute an apparent violation of the Geneva Convention on Prisoners of War," the ISW said.
Dissident Russian soldiers aligned with Ukraine have staged headline-grabbing raids inside Russian territory, although their numbers are relatively small.
Russia and Ukraine remain locked in battle as the war enters a third winter with neither country's forces establishing the upper hand.
In a publicly aired difference of opinion, Ukrainian President Volodymyr Zelensky this week pushed back against his commander-in-chief's characterization of the state of the war after Gen. Valery Zaluzhny told the Economist, "We have reached the level of technology that puts us into a stalemate," and "there will most likely be no deep and beautiful breakthrough."