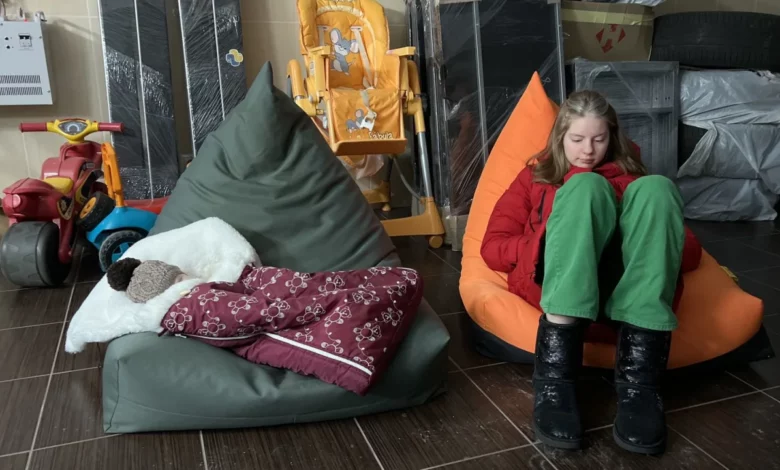 Oleksandr Gindyuk is determined not to be caught off guard if electricity supplies fail again this winter. When Russia pounded Ukraine's power grid with widespread and repeated waves of airstrikes last year, causing massive rolling blackouts, his wife had just given birth to their second daughter.
"It was quite difficult,"  Gindyuk, who lives with his family in the suburbs of the capital, Kyiv, told CNN. "There is no life in our house if there is no electricity. Without electricity, we have no water, light or heating."
He has spent the summer preparing for Russia to repeat its strategy, which was designed to sow terror and make life unsustainable, robbing Ukrainians of heat, water and health services. "We are totally ready — we have a diesel generator and a powerful 9 kWh battery. We are not scared, we are ready," Gindyuk told CNN.
As families like Gindyuk's gird themselves for the possibility of another dark winter, Ukraine has been rushing to rebuild and protect its fragile energy infrastructure.
The summer provided a respite for Ukraine's power grid. Russia focused its attacks on military targets and on ports on the Black Sea and the Danube River, to hinder Ukraine's efforts to move grain and choke off an important income stream.
As the days grow shorter and the temperatures drop, Russia has another opportunity to try to break Ukrainian resilience with punishing blackouts. But this winter, defense and energy officials say Ukraine is better prepared.
With limited Ukrainian air defenses in operation last year, Russia was able to target and hit the energy grid easily. This time around, the attacks will be harder for Russia to pull off, according to the deputy chief of Ukraine's Defense Intelligence, Vadym Skibitsky.
"The Russians may use a combination of missile weapons and attack UAVs (unmanned aerial vehicles, or drones). These will definitely not be such primitive attacks as last year. It will be difficult for the Russians to achieve a result – we are also preparing and understanding how they act."
DTEK, the country's largest private energy company, has spent the past seven months restoring infrastructure, trying to boost output and bolstering defenses at its facilities across Ukraine.
"We restored what could be restored, bought back-up equipment and installed defenses around power plants," DTEK chief executive Maxim Timchenko told CNN.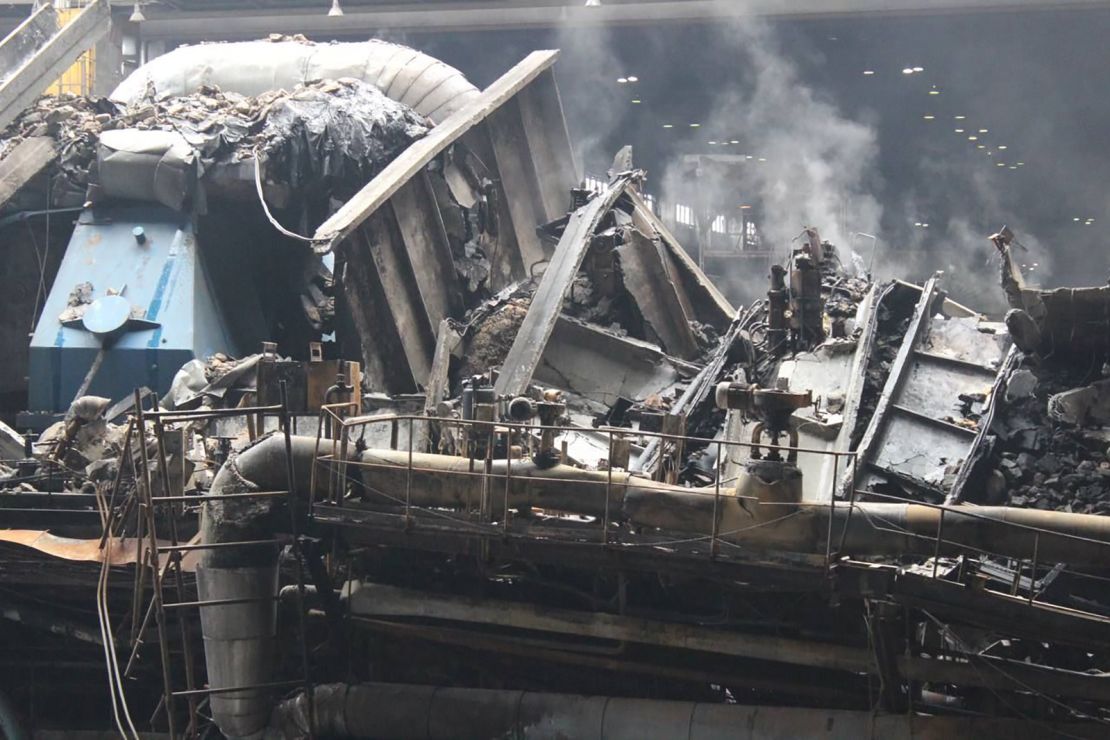 The company generates around a quarter of Ukraine's electricity and runs 40% of its grid network, making it a prime target for Russian attacks. Four DTEK employees have been killed while on duty and its power stations have been attacked nearly 300 times since the start of the full-scale invasion, according to the company. "Last winter, determination carried us through. This winter we are stronger, and our people are more experienced," Timchenko said.
Russia launched 1,200 attacks on Ukraine's energy system between October 2022 and April 2023, with every thermal power and hydro-electric plant in the country sustaining some damage, according to DTEK.
In a damage assessment report released in June, the United Nations Development Programme said that Ukraine's power generation capacity had been reduced to about half of what it was before Russia's full-scale invasion. "Ukraine's power system continues to operate in an emergency mode, which affects both power grids and generation," a news release accompanying the report said.
The report also laid out a roadmap to rebuilding the energy sector, prioritizing decentralization, renewable energy sources and greater integration with the European Union. Ukraine has been hooked into the EU's power grid since the full-scale invasion, allowing it to synchronize and trade power with the bloc. But the massive wave of attacks on energy infrastructure last winter threw that balance off kilter.
Air defenses call
Much of the current focus remains on protecting the existing infrastructure, rather than rebuilding.
Physical barriers have been erected around Ukraine's high-voltage electricity transmission network, which is operated by the national energy company Ukrenergo . "Our goal is to make Russian missile and drone attacks so inefficient that the enemy will give up on this idea," Ukrenergo chairman Volodymyr Kudrytskyi told CNN.
There has been an effort to protect critical buildings with sandbags and metal cages to prevent damage from falling debris. Structures meant to protect against loitering munitions are also being constructed around some key energy equipment. But none of that can be a substitute for more air defense systems — a refrain that is echoed at nearly every echelon of government and across the energy industry.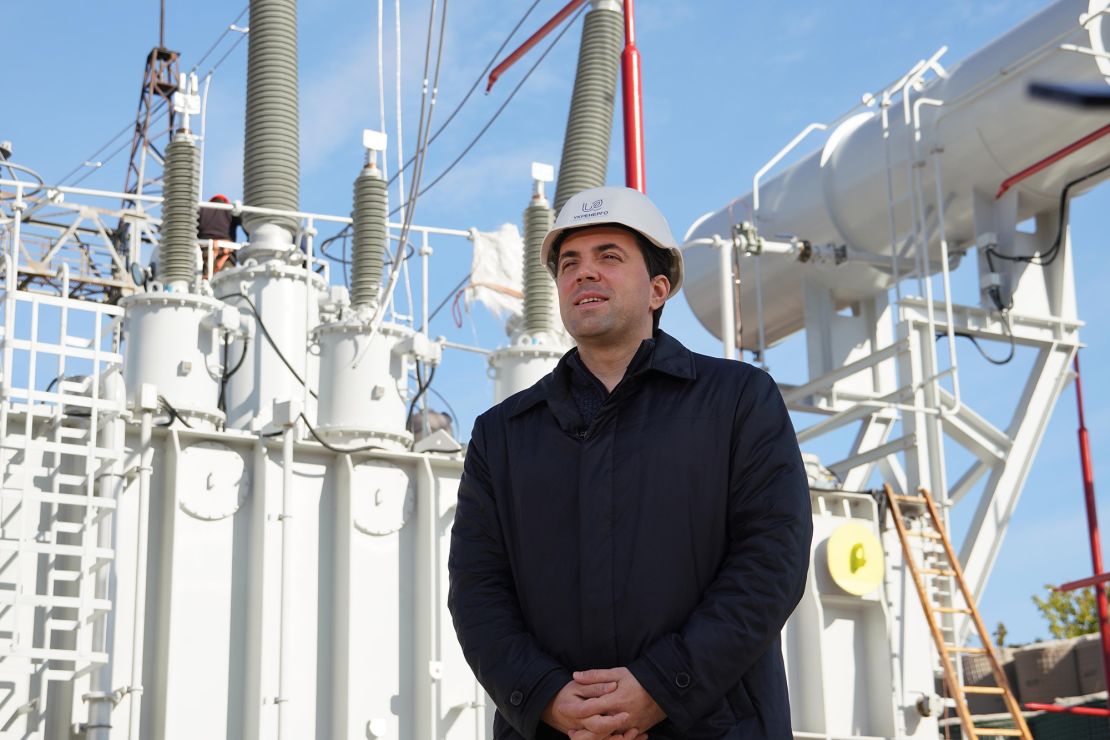 "Of course, the key element for energy infrastructure protection is the air defense," said Kudrytskyi.
Ukrenergo has said it has been able to fix some of the damage from last year and is ready to transmit the increased volumes of electricity needed for winter. "About half of the high-voltage grids were put out of operation after last season's massive attacks. It takes months, and in some cases even years, to fully restore them," Kudrytskyi said, underlining the scale of the undertaking.
The company has also prepared equipment reserves, trained repair teams and dispatchers to cope with the aftermath of possible attacks and set up back-up power supply chains for consumers.
Buying up generators, batteries
Oleksandr Prokhorenko, the head of an electrical engineering company that installs energy storage systems across Ukraine, has seen a significant rise in demand as people prepare for outages by turning to off-the-grid solutions.
Management companies for high-rise apartment buildings have bought generators and accumulators — rechargeable, secondary batteries — to keep water pumping and elevators running. Businesses have upgraded to bigger generators that can keep the lights on for longer.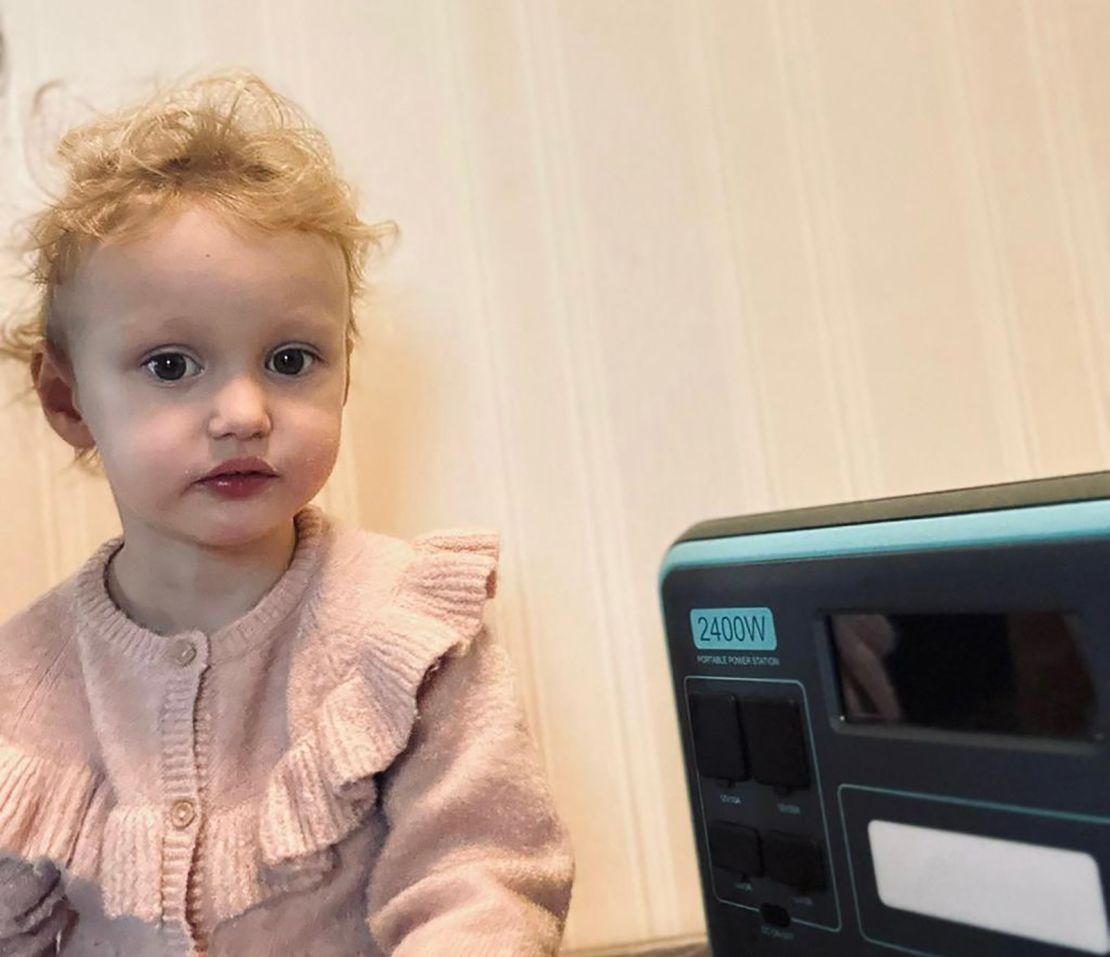 Hospitals have also been gearing up for power outages. According to the Ukrainian health ministry, all hospitals with in-patient facilities have generators to keep life-saving equipment working but long outages could mean scaling back on care.
"People continue purchasing generators, portable power stations and accumulators for the winter," Prokhorenko told CNN.
Kateryna Serzhan is one of those equipping herself for the months to come. She and her two-year-old daughter spent last winter in the Spanish city of Valencia to avoid the power outages, but it meant being apart from her husband. This year she is determined to stay in Ukraine.
Serzhan said she knows the risks and, having bought a heavy-duty rechargeable battery, feels prepared for the worst. "If this winter is dark and cold, we are ready. The most important (thing) is we will all be together as a family," she told CNN. "I don't want to give the Russians the opportunity to separate us again."