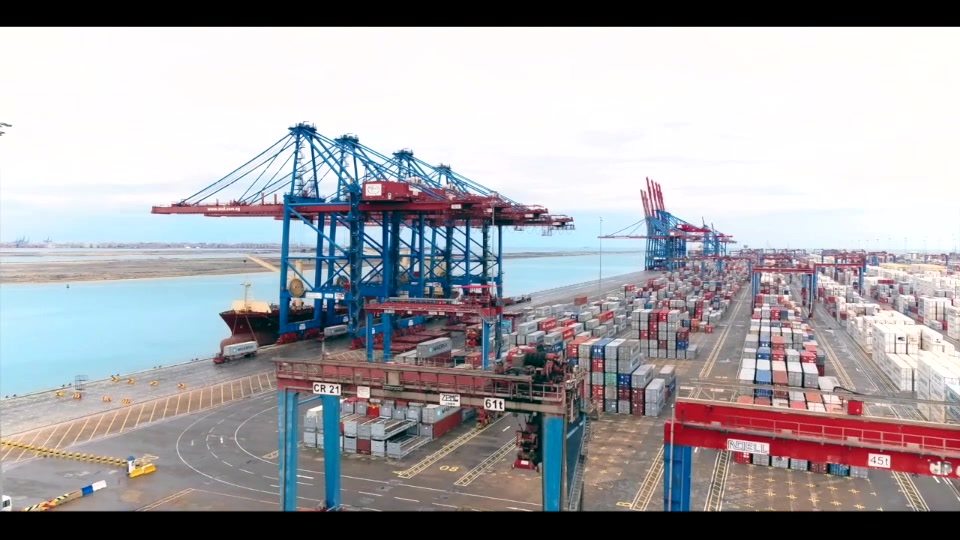 A Romanian delegation held talks with officials of the Suez Canal Economic Zone (SCZONE) to discuss ways to enhance cooperation and open the way for Romanian investments in the region and to discover the industries in the coming period.
The delegation included the Director General of the Foreign Trade Department of the Romanian Ministry of Economy, Entrepreneurship and Tourism, Sorin Toder, and the Head of the Commercial Office at the Romanian Embassy in Cairo, George Petrusan.
The Romanian delegation was received by the executive director of the Suez Canal Authority (SCA), Walid Gamal Eddin, and the assistant head of the SCA, Mohamed Ibrahim.
A statement by the authority said that the Romanian delegation listened to a detailed presentation about the authority's ports overlooking the Red Sea and Mediterranean Sea.
The ports serve four industrial zones, with reference to the cost of investments that were pumped into infrastructure, utilities, road and tunnel networks, and the establishment of power, and water desalination plants, at a cost of about US$ 18 billion.
For his part, Gamal Eddin reviewed the importance of international trade agreements that strengthen the authority's being an outlet for all global markets. He also touched on many services and financial facilities in the interest of  implementing digital transformation in all systems of work with investors.
For his part, Petrusan stressed the importance of starting to implement an ambitious plan of action to establish more Romanian industries, inviting Romanian investors, and initiating serious steps for more fruitful cooperation in the industrial and investment fields; these include wood industries and the furniture.
The Romanian side was also keen to discuss the possibility of establishing a Romanian industrial zone in the SCZone, similar to the economic zones..
At the end of the meeting, Toder invited the Romanian side to a delegation from the SCZone to attend the Economic Forum in Romania at the end of upcoming February.