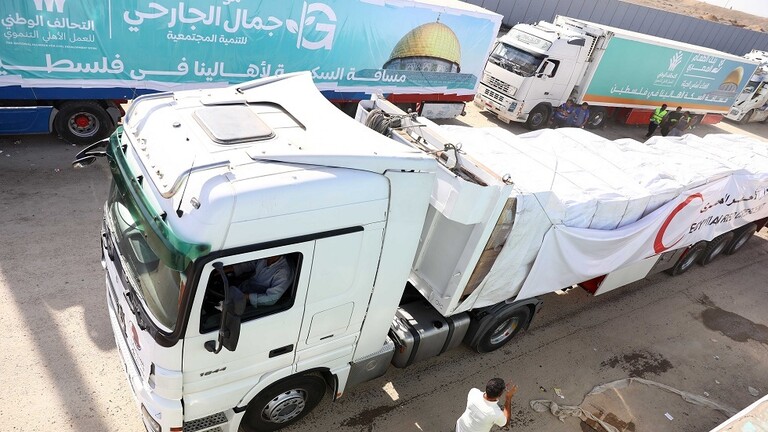 The Egyptian Foreign Ministry's spokesperson Ahmed Abu-Zeid, confirmed on Monday that the Rafah border crossing is open and has not been closed since the beginning of the crisis in the Gaza Strip.
It is Israel that is obstructing the entry of aid into Gaza Strip, he said, through obstructive procedures and conditions with flimsy justifications.
Abu-Zeid expressed Egypt's rejection of any attempts at overruling its positions in support of Palestinian rights and in solidarity with the Palestinian people in the Gaza Strip.
The spokesperson called on those who promote or claim that the crossing is closed to refer to the statements issued by the UN and international relief officials who visited the crossing.
These statements confirmed that Egypt has taken all measures to ensure the entry of humanitarian aid into the Gaza Strip quickly and sustainably, he stressed, with Israel's obstructions being the reason for the delay in aid.