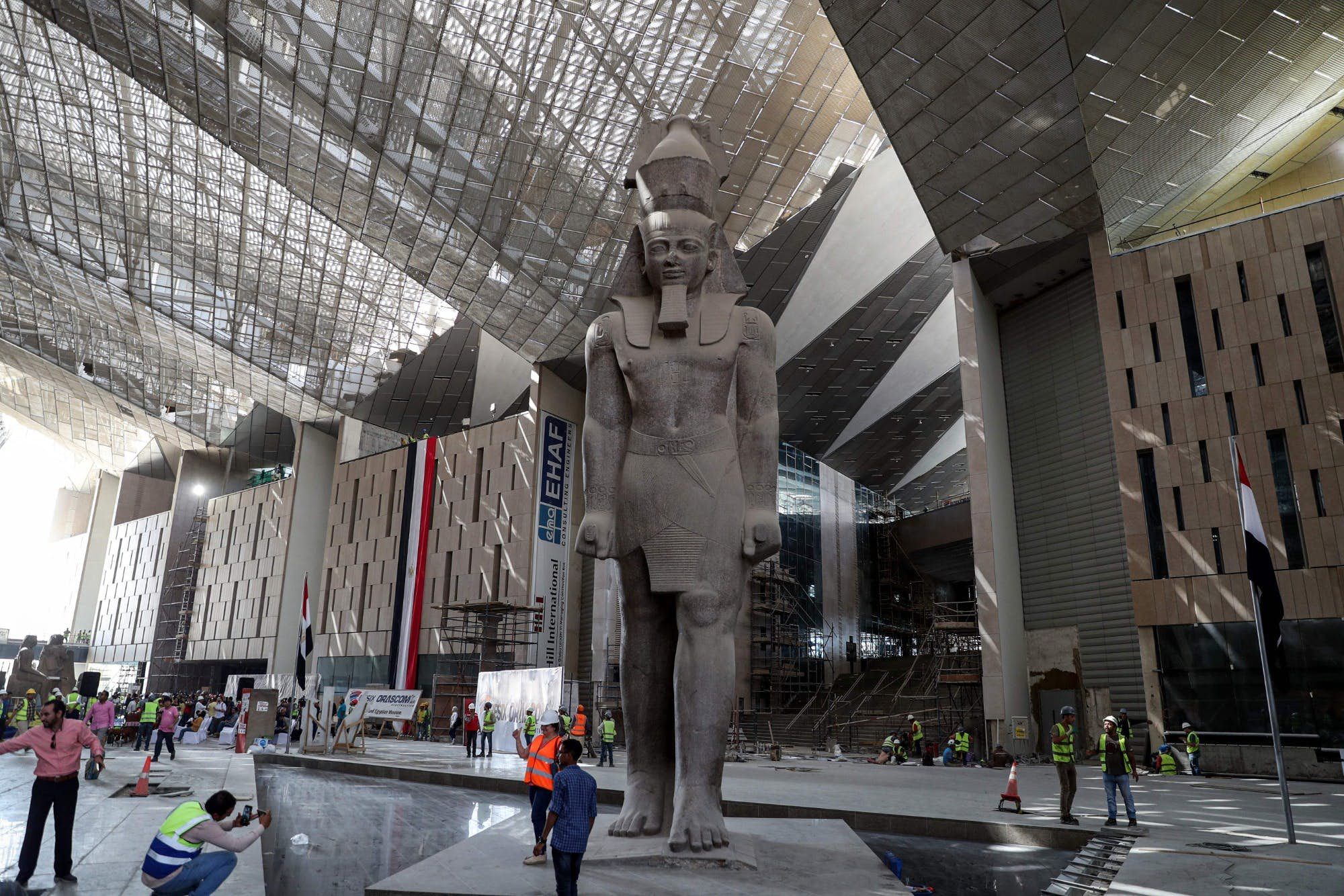 Egyptian Prime Minister Mostafa Madbouly on Saturday conducted an inspection tour of the Grand Egyptian Museum project at Giza.
He was briefed on the project's recent construction work and the development of the surrounding areas.
Madbouly then addressed the workers, saying "You contribute towards building a scientific, cultural, and tourist monument, and the state is not only buildiing a museum, but also a grand compound of Egyptian civilization."
The prime minister stressed that all preemptive measures against the coronavirus must be applied in all sites of the project, with full adherence to sterilization measures  so that workers are protected.
Minister of Tourism Khaled al-Anany presented a brief on the museum, set to be located on an area of 500,000 square meters.
He explained that the visitor path will begin by entering from the Cairo-Alexandria desert road to the museum's main entrance in front of the Egyptian Obelisk Square. There, visitors will be greeted with the museum's majestic façade and the "wall of the pyramids"  600 meters wide and 45 meters high.
The museum itself is made up of two main blocks, Anany said, namely the museum building on the left on an area of 92,623 square meters and the conference center on the right on an area of 40,609 square meters,connected by the entrance hall where the statue of King Ramses II is located.
The conference center will consist of a large multi-use hall for conferences and theater, and a 3D film theater with a capacity of 500 individuals, in addition to rest areas and a garden for VIP visitors, a cultural center containing ten classes, two halls for lectures and another hall for computers.
The project's supervisor Atef Moftah said that engineering  work is over 97 percent complete, and construction has been completed at 100 percent.
Edited translation from Al-Masry Al-Youm