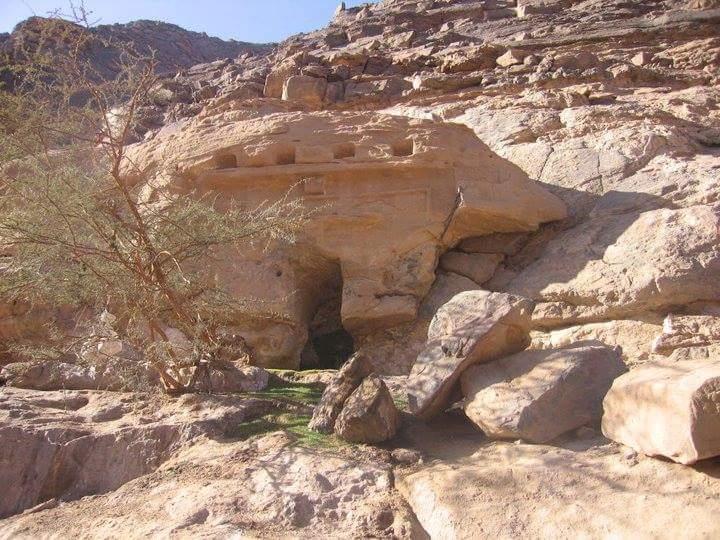 The Ministry of Antiquities stated on Tuesday that an archeological expedition has discovered prehistoric monuments in Jabl Ali area in the Halayb region of the south Red Sea governorate.
The expedition was headed by Director General of Public Administration of Prehistoric Antiquities, Khalid Saad Mustafa in South Sinai, Mostafa Rezk, accompanied by the environmental researcher, Ali Dora, in South Sinai.
The expedition observed areas of pre-historic graves, Romanic walls and Pharaonic golden mines, the Ministry of Antiquities added.
Romanic graves have narrow entrances for one person, its height being only 50 cm, topped by thresholds, indicating that individuals were crawling when they entered them.
The walls are curved inside them and roofed with a shallow dome.
Six bee-like graves were discovered in 1926, near the Halayeb village on the coast of the Red Sea.
Bashariyah tribes in Sudan named them Arcetel, and there are other examples of similar buildings in the Valley of Rehab.
Edited translation from Al-Masry Al-Youm