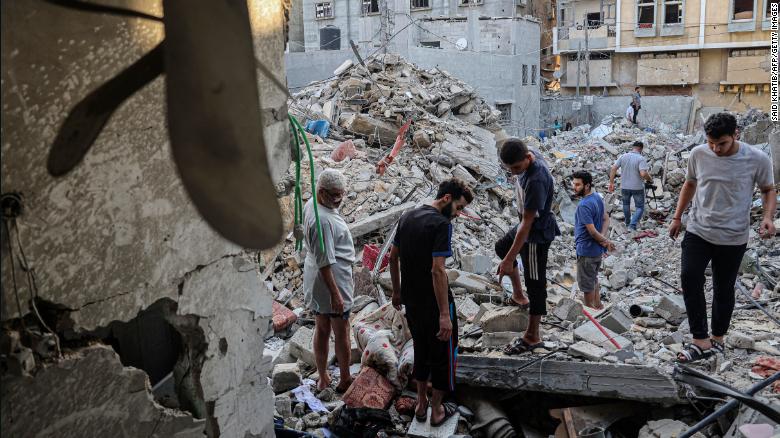 Strategic analyst Samir Faraj slammed the Israeli occupation's assault on the Jabalia camp, but assured that Palestine will prevail in its struggle.
During a telephone interview TV host Ahmed Moussa on his show "By My Responsibility" on Tuesday, Faraj added that since the al-Aqsa Flood operation started, Israel has wanted to divide the Gaza Strip into two parts.
Israel's current invasion of the Gaza Strip displays the Western doctrine of war by how it enters small areas within cities to carry out tasks before returning, he noted.
The Israeli occupation forces are currently focusing their offensive operation on Beit Hanoun and Jabalia, he explained.
"The massacre carried out by the occupation forces in the Jabalia camp is disgraceful. The camp was leveled to the ground. It is the burning of the entire city," Faraj lamented.
"What happened in the Jabalia neighborhood in Gaza is a war crime at the sight of the whole world, but the Palestinian resistance will succeed in repelling the Israeli aggression, as there are 500 km of tunnels that the Palestinian resistance uses with high efficiency, and the occupation wants to demolish these tunnels," he said.
He explained that the video broadcast by Hamas in which the prisoners spoke was tantamount to a "humiliation" of Israeli Prime Minister Benjamin Netanyahu.
"The occupation forces want to enter Gaza from the south and north and use pincers in the Strip, and they want to separate Beit Lahia in the north from Gaza," he said.