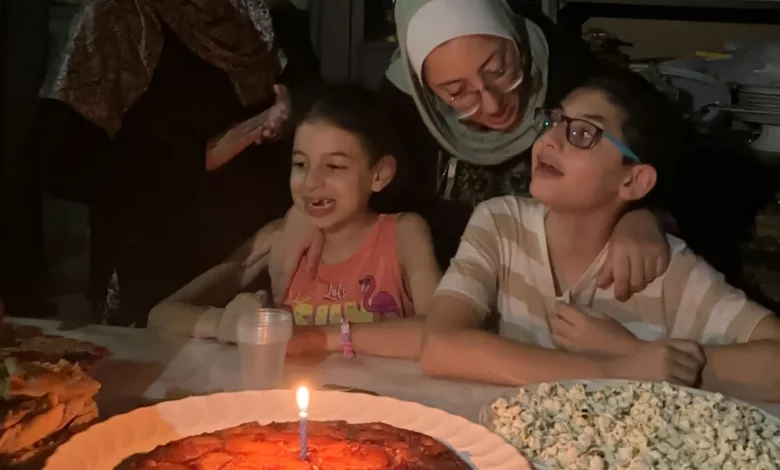 Have you ever sang "Happy Birthday" to a child not knowing if it would be his last?
I did.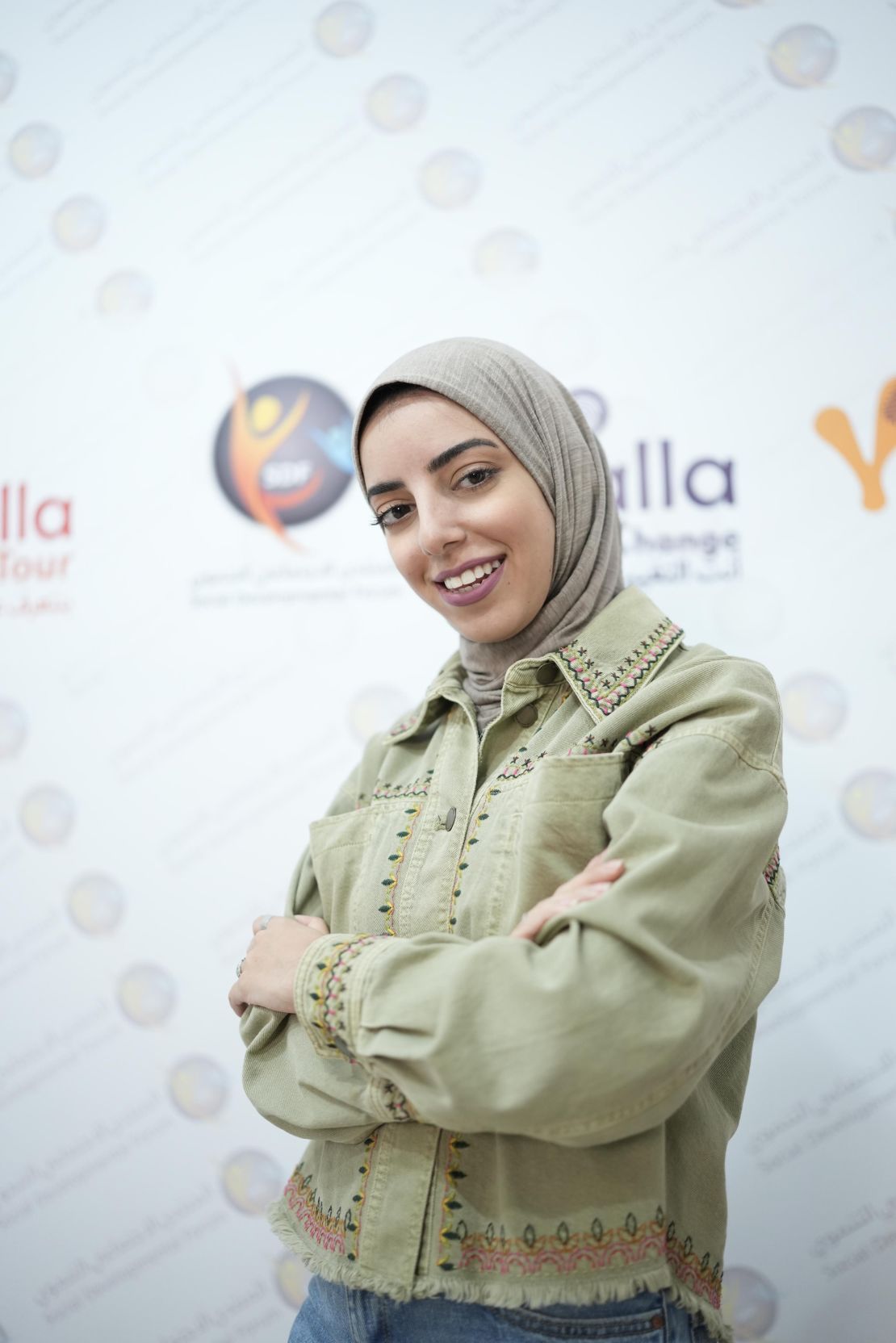 On October 29, my family gathered in a friend's home in Khan Younis, Gaza, to wish my nephew, Hashem, a happy 12th birthday.
The six of us had been staying there for days, seeking refuge from Israeli airstrikes that have pounded our neighborhood in Gaza City for more than three weeks, causing widespread death and destruction.
Our mood was solemn, but we decided to celebrate anyway. Birthdays are special, especially for children, and given everything they've witnessed and endured, we felt it was only right to affirm life.
Together, we prepared a simple yet heartfelt party. Women in the home made a basic pineapple cake that required few ingredients and no refrigeration, as food and electricity are scarce. Popcorn, a cherished delight for children, added an extra touch of joy to the occasion.
We wore smiles, yet they were accompanied by a sense of timidity.
When the time came to celebrate, all 17 of us crammed around the kitchen table, lit a candle, and sang "Happy Birthday, Hashem" – but it felt muted and hollow as the fear of imminent danger gnawed at our hearts.
From behind my camera, I kept watch through the window, ready to alert everyone of a red light that would indicate an approaching airstrike. I was prepared to interrupt their singing with an order to "duck and cover your ears!" Thankfully, it never came.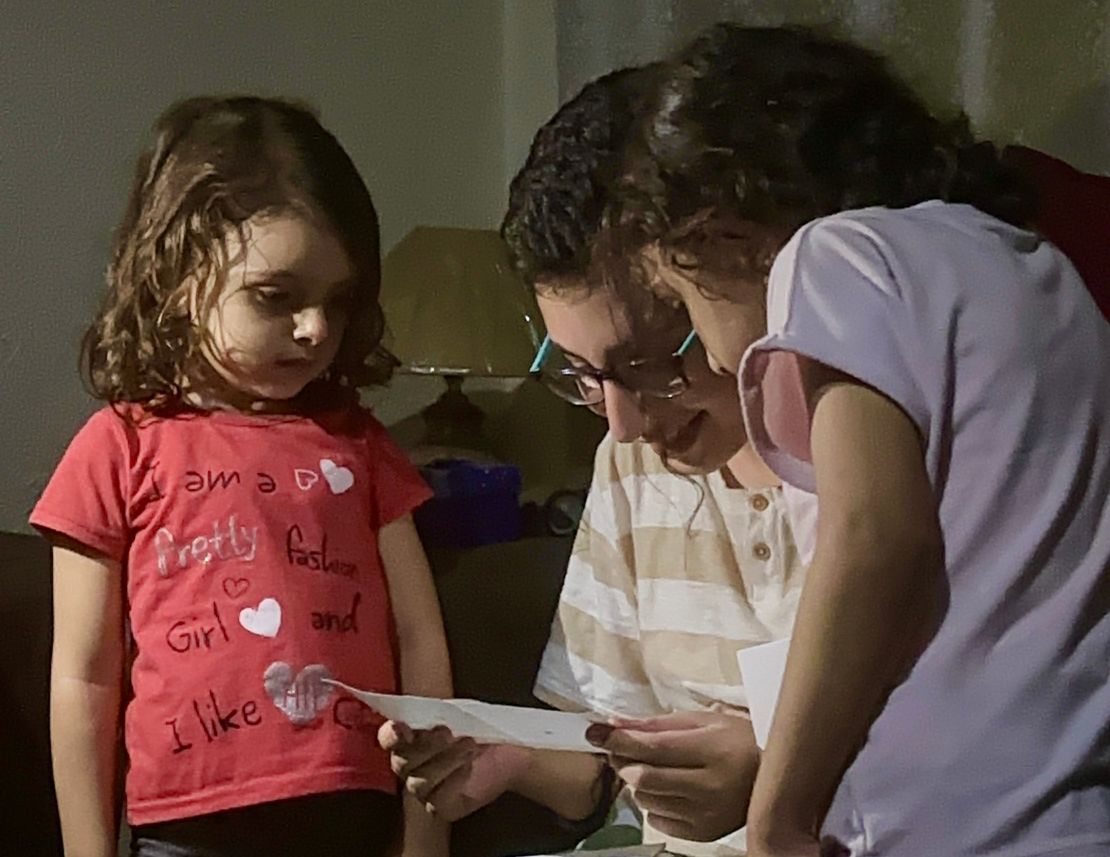 The most precious moment of the celebration happened when Hashem's sister, Basma, and our host family's children – Younis, Sewar and Tala – presented him with a birthday card and gifts, which they collectively prepared from their own personal items, because it was too dangerous to visit the market.
The children symbolized resilience and camaraderie, exemplifying how to savor life's simple pleasures, even amidst hardship.
Our children deserve a chance
Hashem is a remarkable young boy on the cusp of adolescence.
He is bright and inquisitive, loves to read and has a strong passion for learning. He's skilled at playing video games and has harnessed the internet as a valuable tool for education and connection. Notably, he speaks English fluently, a skill he developed through his early exposure to YouTube and other websites.
Hashem also adores his younger sister Basma, 8, who is the light of his life.
As wonderful as Hashem is, I do worry for him – not just about his safety, but also his future.
With so little opportunity in Gaza, what will he grow up to become? What effect will all this fear and violence have on his developing, young mind? When will the realities of life here set in? And, of course, will he even live to see his next birthday?
The world must understand that the children of Gaza are just like theirs. They're full of hope and dreams, and deserve a chance for a bright future.
Despite the adversities they face, they possess an unwavering spirit and an unyielding will to learn, grow and prosper. Their laughter may be tempered by the harsh realities they endure, but their hope shines through, serving as a testament to the strength of the human spirit.
The innocent dreams of young minds must not be extinguished.
But that is exactly what is happening in Gaza right now, as Israeli airstrikes rain down on homes, mosques, churches, schools and hospitals. Thousands of children like Hashem have already died and many more are injured.
Save the Children says the number of Palestinian kids killed over the last three weeks has surpassed the annual number of children killed in armed conflict globally since 2019.
It is unfathomable how such wanton killing could continue unabated.
Hashem's wish
Everyone knew what Hashem's birthday wish was going to be before he made it. He had been telling family and friends for days that he would ask for a ceasefire.
"I just want peace," he told me before the party.
As he pressed his lips together and blew out the candle, I quietly wished for the same.
If the war ended and a just peace could prevail, the children of Gaza could realize their potential, develop their talents, and thrive in an environment that nurtures their dreams.
Isn't that what everyone wants for their children?
I'm sure Hashem will never forget his 12th birthday – the uneasy look on his mother's face; how he couldn't invite his friends, who he's not even sure are still alive; or how we asked the children to sing softly out of respect for all the martyrs and their grieving families.
Hashem will soon be old enough to understand the gravity of the situation in Gaza and the limitations it will place on his life.
I pray this war, and others to come, won't break his spirit.