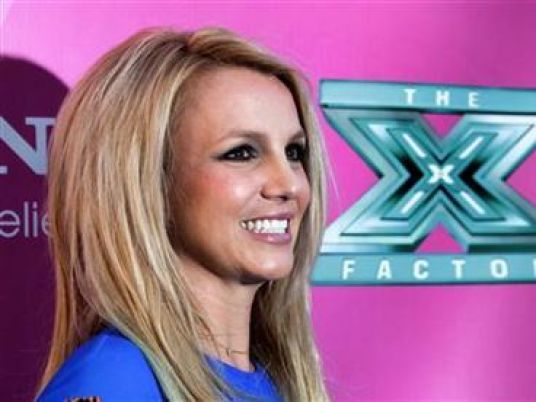 Britney Spears is hitting up pop culture one more time, releasing a new album, singing retro karaoke hits and about to take the MTV Video Music Awards (VMA) stage for the first time since 2007.
Spears, 34, who became a teen pop phenomenon with breathy, sexually-charged hits like "Toxic" and "Oops!.. I Did it Again," released new album "Glory" on Friday ahead of a much anticipated return to the VMA show on Sunday in New York.
She also became the latest superstar to ride, sing and chat with US talk show host James Corden for his viral "Carpool Karaoke" segment, where both donned the schoolgirl uniforms that shot her to fame as a 16-year old in the 1998 music video for "… Baby One More Time."
Spears dominated pop music before undergoing a personal and career meltdown in 2006-2007 that included shaving her signature blonde locks, losing custody of her two children and being placed under a court-ordered conservatorship.
She made a comeback in late 2008 and for the past three years has been performing a nightly show in Las Vegas. But the new album and the anticipation surrounding her VMA performance have thrust her back in the national spotlight.
Rolling Stone's Rob Sheffield said "Glory" was "another fantastic comeback" for Spears, in which she "goes back to the fizzy electro-stomp mode she does best."
"Glory" was top of the iTunes charts in more than 40 nations on Friday, including Saudi Arabia, Chile and Russia.
Billboard's Jennifer Keishin Armstrong said that with the single and music video for "Make Me", Spear had "reclaimed her standout talent, a distinctive dance style that combines cheerleader precision with slinky bits of burlesque."
Spears will perform "Make Me," with rapper G-Eazy, at the live VMA show, her first appearance there since her halting performance of "Gimme More" in 2007 when her career hit a low.
"She has had such a huge impact on this show throughout her career, so for us to have her back is a no-brainer," said Garrett English, executive producer of the VMA show.
"She embodies what the VMAs is to a large extent and she has had some of the biggest moments on this stage, and I think Sunday night will be the same," English added.
Spears is also to be the subject of a 2017 TV biopic for the Lifetime cable channel that will chart her rise to fame along with her stumbles, and her romances with Justin Timberlake and ex-husbands Jason Alexander and Kevin Federline.