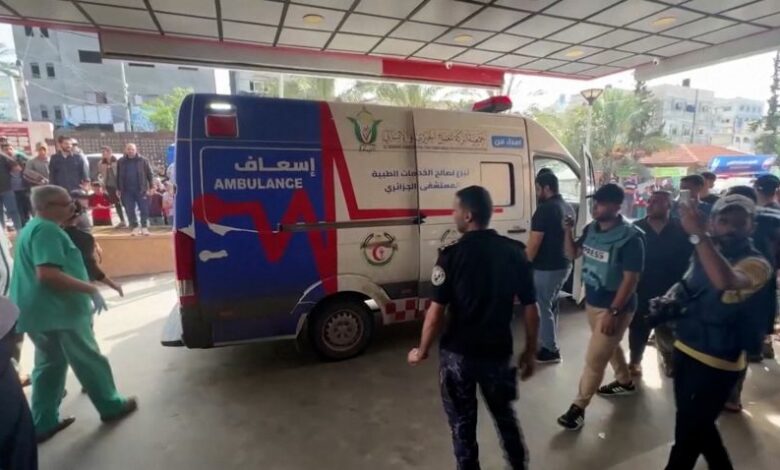 The Gaza government media office revealed that Israeli occupation forces have executed many families attempting to leave the Al-Shifa Medical Complex, killing at least 30 people.
It confirmed in a statement on Wednesday that Israel's claims about the existence of safe passages baseless propaganda, and noting that storming the Shifa Medical Complex and opening fire inside it is is a flagrant war crime.
The Director General of Hospitals in the Gaza Strip said that the Shifa Complex includes 650 patients, with 22 in intensive care, holding the occupation fully responsible for the lives of patients and medical staff.
He called for the urgent delivery of fuel to all hospitals, and said that coordination has been requested for the safe removal of children and patients from the Al-Shifa Hospital.
The Ministry of Health in Gaza announced that it was forced to bury 100-120 bodies in a mass grave inside the Al-Shifa Medical Complex, due to the siege imposed on it.
The spokesperson for Gaza's Ministry of Health, Ashraf al-Qudra said that the number of dead is likely to increase due to the inability to provide medical care for the sick and wounded, especially among premature children.
Qudra warned that everyone in the complex faces death due to the lack of necessities such as water and food.
The director of Al-Shifa Medical Complex, Muhammad Abu-Salmiya, said that they were forced to take the decision after the bodies began to decompose.