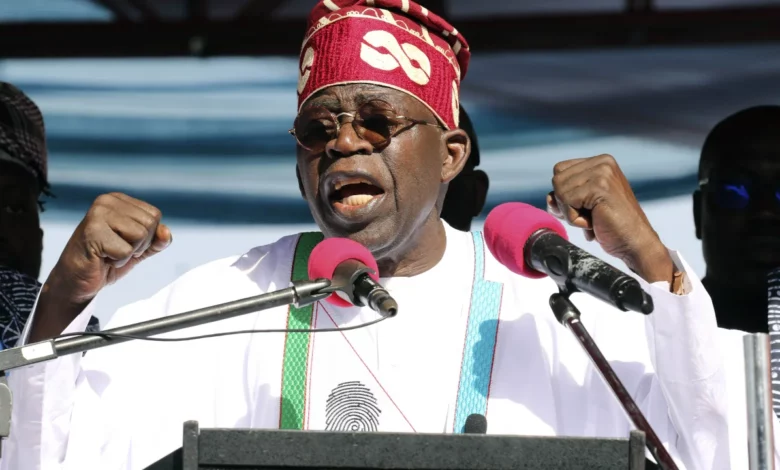 Nigeria's government has come under fire over a budget that included a six billion naira ($6.3 million) presidential yacht and luxury cars, as the country grapples with mounting debts and a cost-of-living crisis.
Lawmakers rejected the plans for a presidential yacht before approving the N2.1 trillion ($2.7 billion) supplementary budget on Thursday, following a public outcry. The money was allocated instead to a student loan program.
The budget still allocates funds for purchasing SUV vehicles for the presidency, amounting to N2.9 billion ($3.6 million), and to cover the cost of renovating the president's residential quarters, estimated at N4 billion ($5 million).
It also includes official vehicles worth N1.5 billion ($1.9 million) for the First Lady's Office, despite the fact that Nigerian laws do not formally recognize this office.
A 'spending problem'
Nigerians, many of whom who are struggling to make ends meet, reacted in anger to the proposed budget, prompting the lawmakers to make changes.
"Nigerians are facing some of the harshest economic realities of their existence. It shows a remarkable lack of empathy for the President to spend so profligately at a time when soldiers fighting the war on terror are dying and should be better motivated to build morale, pensioners are being owed, civil servants take home pay can no longer take them home, and fuel and food inflation is approaching 30 percent," said former presidential aide Reno Omokri in a post on X, formerly known as Twitter.
Anti-corruption activist Yomi Ogunsanya told CNN the budget "insults the sensibility of Nigerians," and called plans to renovate the president's residence and buy new SUVs "wasteful."
"These are wasteful spendings… Nigeria doesn't have a revenue problem; we have a spending problem."
Government 'hypocrisy'
Other analysts say it is "hypocrisy" for the government to spend on luxuries while impoverished citizens suffer hardship caused by the president's economic reforms.
More than 80 million Nigerians live on less than $2 a day, representing "the world's second-largest poor population after India", according to the World Bank.
"Does it make sense that our government would borrow money to finance their ostentatious and luxury lifestyles at a time the president urged the pauperized nation to tighten their belts?" Nigerian lawyer and political analyst Ken Eluma Asogwa asked during a phone interview with CNN from Abuja.
"It is very provocative that amid all these fiscal challenges, the federal government is bent on wasting resources on mundane things … and maintenance of the luxury lifestyles of its functionaries."
Presidential aide Bayo Onanuga said in a statement issued before the yacht was removed from the budget that it was "an operational naval boat with specialized security gadgets suitable for high-profile operational inspection and not for the use of the president."
Onanuga added that "the naval boat was ordered by the navy under the previous administration."
Nigeria owes over a billion dollars, according to its debt management office, and plans to borrow more this year.
It's not immediately clear if the supplementary budget will be partly funded with borrowed money. CNN has reached out to the budget office for clarity.
Local media reported Thursday that the Nigerian House of Representatives reallocated the amount for the presidential yacht to the student loan scheme before passing the spending bill.
The supplementary budget was also approved by the country Senate after MPs from both parliaments merged their report on the budget.
Onanuga, who is Tinubu's Special Adviser on Information and Strategy, did not comment on the government's plan to acquire luxury vehicles for the presidency.
However, CNN has reached out to the presidency for comment.
Economic woes
Nigerians have been grappling with above-average inflation for years.
However, the devaluation of the local currency, which has pushed it to record lows against the dollar, has led to even more price spikes and greater hardships.
Nigeria's imports-driven economy relies on the dollar for international trade. In June, the Nigerian government announced it was lifting controls on foreign currencies, an economic reform it said would enable the local currency exchange freely against the dollar. But this has further weakened the Nigerian naira, which currently exchanges at over N1000 to a dollar on the black market.
Nigeria's inflation rate hit 26.72 percent last month – its highest level in 20 years. Food inflation also rose to more than 30 percent year-on-year in September, 1.3 percent higher than the previous month. Transport costs had already risen sharply after Tinubu ended a fuel subsidy during his inaugural speech in May, saying it was unsustainable and a drain on public finances.
In an Independence Day address in October, Tinubu asked Nigerians to make sacrifices until his economic reforms began to take effect, urging them to "endure this trying moment." However, many have pointed out that no attempts have been made to curb the huge costs of its government.
Tinubu runs a 48-member cabinet that data intelligence company Stears says is the largest of any Nigerian president since the country's return to democratic rule in 1999.
Last month, Nigeria's Senate unveiled plans to acquire luxury vehicles for its 469 members despite the country's struggling economy. Sunday Karimi, who heads the Nigerian Senate's services committee, told local media that the decision was made because of the bad state of the roads in the country.
According to Karimi, senators "need the vehicles for oversights, to travel all over our constituencies," adding that "If you look at Nigerian roads all over the federation, we have a serious problem because… most of our roads are terribly bad," he said.
Anti-corruption activist Ogunsanya told CNN that Nigerians were yet to reap the benefit of monies saved from the removal of the fuel subsidy.
"You said there's no money, you want to remove subsidy. You have removed it, and people are still feeling the impact. And then that same money, instead of channeling it to productive ventures and see how it can ameliorate the sufferings of the people, it is just (being used) for their own selfish benefits to live large in luxury," he said of the government's actions.