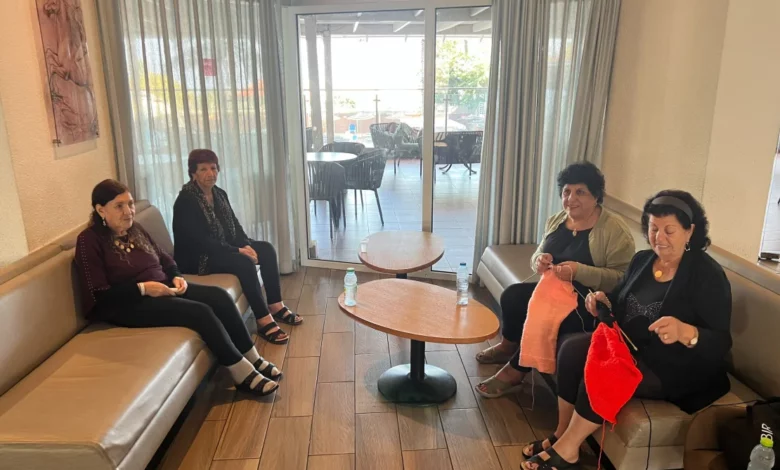 It should be the height of tourist season in Tiberias, an Israeli city on the western shore of the Sea of Galilee where the New Testament says many of Jesus' miracles were performed.
But instead of pilgrims, thousands of Israelis evacuated from communities close to the Lebanese border have arrived in Tiberias, swelling the city's population by 20% Mayor Boaz Yosef told CNN. He described the evacuation as "the biggest" movement of Israelis in decades.
In the weeks since Hamas launched its attack on Israel, a low intensity conflict has been raging in the north of the country as crossfire between Israel and Lebanon-based militants becomes increasingly deadly. A Reuters journalist is among the civilians to have been killed on the Lebanese side of the border, and last Sunday an employee of an Israeli electric supplier was killed in a strike by an anti-tank missile in the Israeli border town of Dovev.
Like its south, Israel's northern border area has been emptying, after the Defense Ministry ordered the mandatory evacuation of more than 40 communities there in October. There are fears of a full-blown confrontation with Hezbollah in southern Lebanon – that would open up a dangerous new front in the war.
Several of Dovev's evacuees, who have been living in Tiberias for a month, told CNN that they may never be ready to return to their moshav (cooperative community).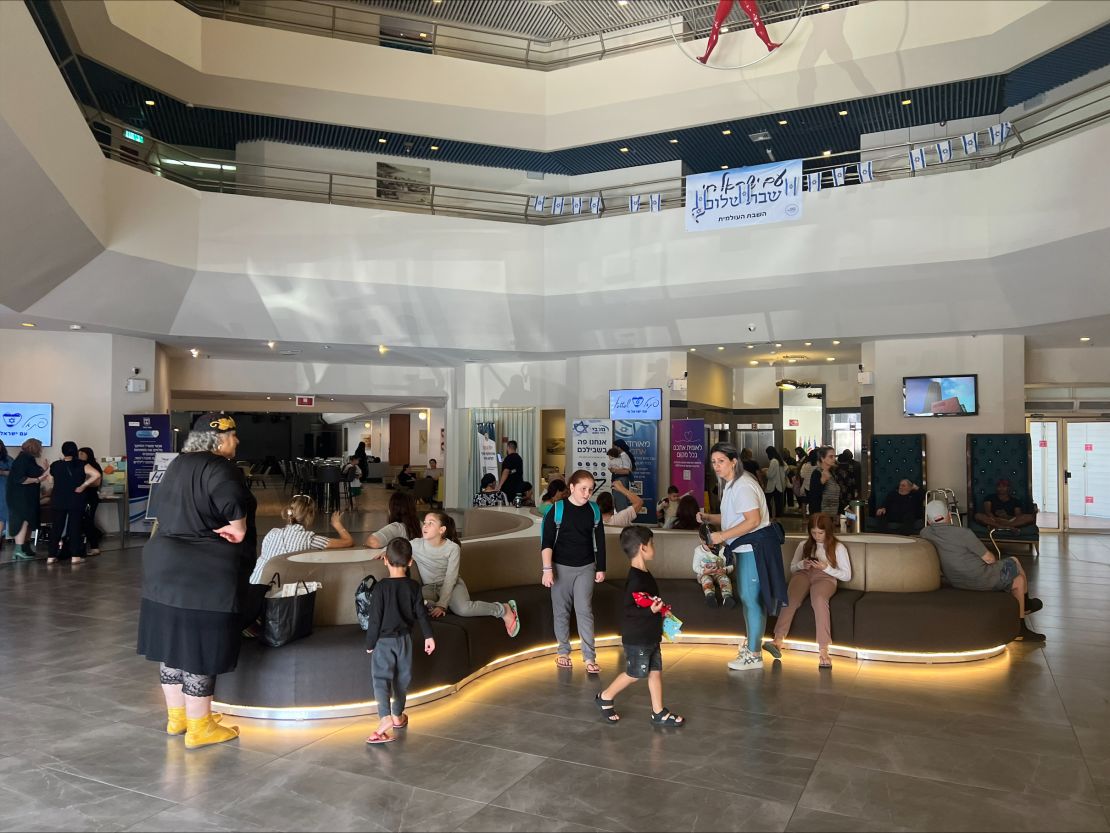 Dovev residents point to Hezbollah chief Hassan Nasrallah, who has repeatedly evoked a hypothetical scenario in which his fighters would conduct an incursion into northern Israel in case war erupted between Lebanon and Israel again.
Hezbollah is one of the most powerful paramilitary forces in the Middle East. The Iran-backed Islamist movement, which has its main base on the Israel-Lebanon border, has participated in several conflicts in the Middle East, including in Iraq and Syria. Border skirmishes between Israel and the group have escalated in the past two weeks with the cross-fire intensifying in frequency and depth of territory in the border region.
From the basement of a hotel in Tiberias, where dozens of evacuated children were attending a makeshift lesson, Elana Pilveny told CNN that there was "no way in hell I am going back." Her family is not taking any chances with Hamas' ally in southern Lebanon after October 7, when Hamas massacred 1,200 people, many of whom were civilians.
'Whole new level of fear'
A quiet knitting circle in the hotel lobby, consisting of four cousins who have lived in Dovev for decades, belies the panic among the evacuees. "I don't know how to function normally if I have to go back to Dovev," Shoshana Yakut, 77, told CNN from a hotel in Tiberias where she has lived for over a month.
They have lived through the Six-Day War, the Yom Kippur War, Israel's invasion of Lebanon in 1982 and fight with Hezbollah in 2006. "We never felt something so powerful," she said of the October 7 attacks. "Not in 67, not in 73, or not in 82 and 2006 – this is a whole new level of fear right now."
Pilveny owns a small poultry farm in Dovev with her husband and said the electric company's worker who died last week was there to restore a powerline to the community's chicken farms. Her husband has since asked Israel's agricultural ministry to humanely slaughter their chickens, she said.
From his office, looking over the azure Sea of Galilee, Tiberias mayor Yosef said more than 10,000 people have been evacuated to his city, filling up 35 hotels in the town – which is 30 kilometers south of the border.
He says residents have "embraced" the newcomers but the war has hurt the local tourism industry: Restaurants stand empty and boat tours are few and far between.
The international community has been attempting to avert a wider regional war. But Yosef said he believes that to ensure the safety of Israel "we must make war in Lebanon" in order to dismantle Hezbollah's capabilities, citing the dangers of the group's estimated arsenal of 150,000 rockets and precision-guided munitions.
"If not, what happened in the south (of Israel) will happen in the north," he said, adding this was the view of other mayors in northern Israel.
Last week, Israeli Defense Minister Yoav Gallant issued a warning to Hezbollah following a day of cross-border exchanges, saying: "What we're doing in Gaza can also be done in Beirut. We didn't use even 10% of the Air Force's capabilities in Gaza."
Buffer zones
At another hotel in Tiberias, 75-year-old veteran David Shenfer, who was evacuated from the town of Kiryat Shmona near the northern tip of Israel, said that while he cannot wait to return home but worries about the violence with Hezbollah.
The ideal situation is a "political solution" where Hezbollah withdraws behind Lebanon's Litani River, he said, citing a 2006 United Nations' resolution that called for Hezbollah to not operate between the Israeli-Lebanese border and the river 13 miles (20km) to its north.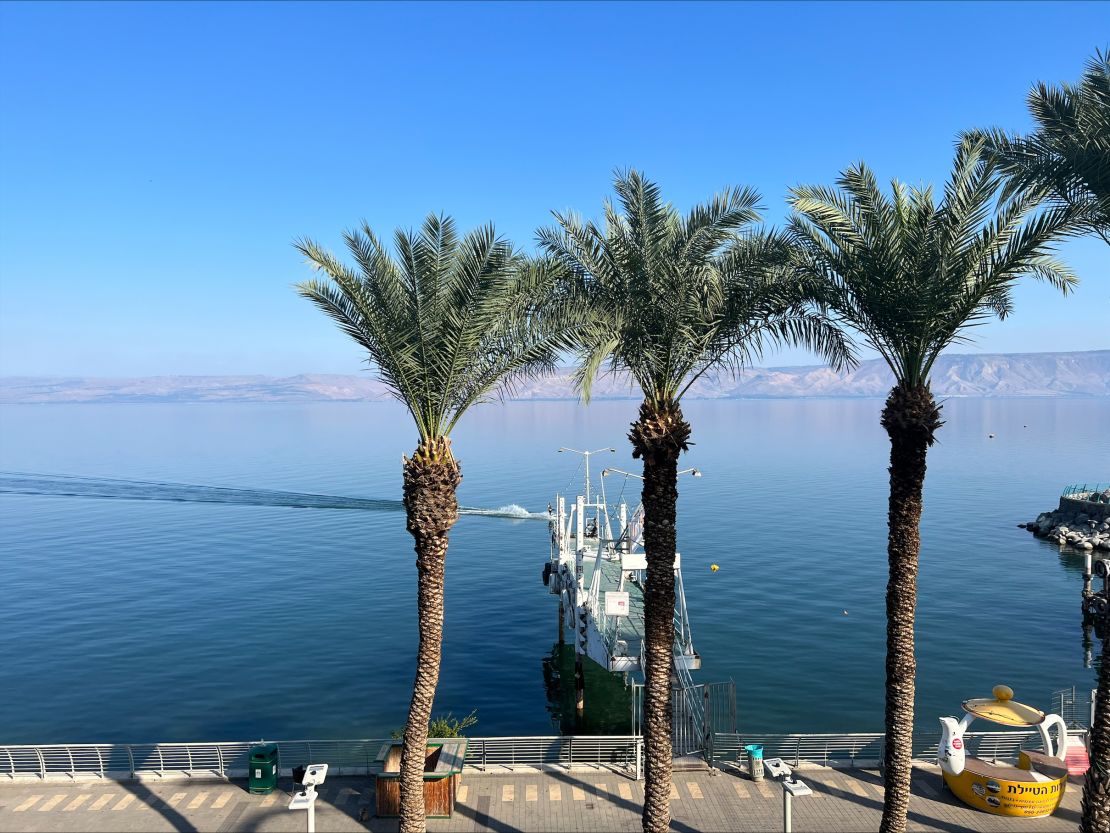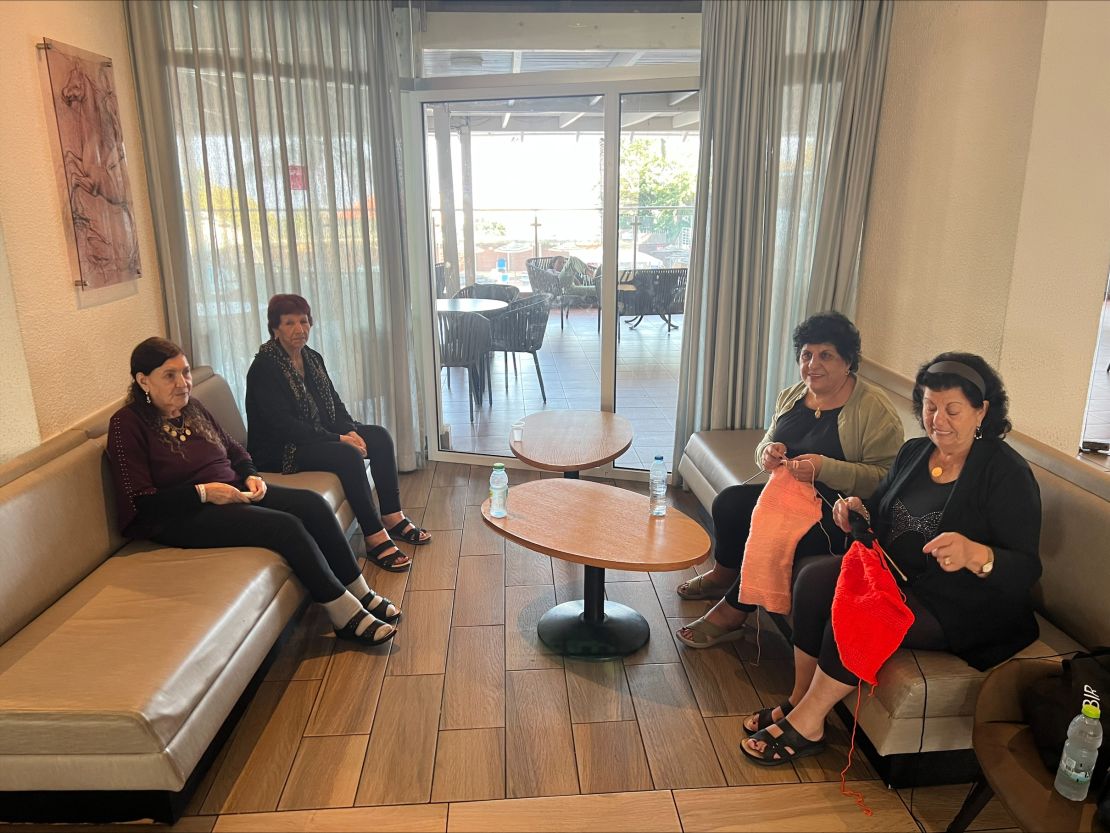 Hezbollah continues to operate south of the river and Israel has routinely violated the resolution with territorial breaches through overflights in Lebanon.
Absent a political agreement "they are going to have to force Hezbollah to go north," Shenfer said.
The 2006 Israel-Hezbollah War saw an attempt to create a buffer zone in that area, but the conflict ended with no clear victor or vanquished. Many parts of Lebanon were devastated, but Hezbollah foiled Israel's ultimate plan to dismantle the group.
The overwhelming worry among the evacuated is when they can make it home, or whether they will at all, and if not, what will be next? The spokesperson for Kibbutz Bar'am, one of 30 kibbutzim in the country that have stuck to a socialist model, said her main concern is what the war will do to their community model.
"We've lost a lot of certainty we had before," Lea Raivitz said. Residents in her kibbutz put forward their entire net salary to the community and receive a monthly budget in return. As a result, "we don't pay for the houses. We don't pay for the electricity. We don't pay for the water, health, healthcare, education," she said.
After spending a month in a hotel, there is a fear some kibbutz members will move away. While she is determined to return to her hillside community, the prospect currently seems impossible, Raivitz said, explaining that Hezbollah militants have hoisted flags near a border fence close to the kibbutz. "It's our home, we're waiting for that moment (to return), but it's difficult to even imagine."