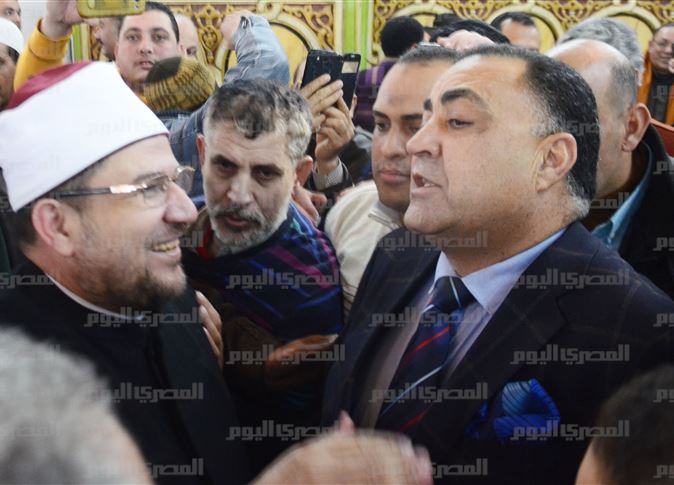 MP Elhamy Agena has been referred to the parliamentary Values Committee for questioning over his recent remarks on virginity tests for female university students.
Agena called recently for medical examinations to be conducted on female university students on a regular basis to prove that they are still virgins. He advised the Higher Education Minister to request medical reports from female students at the start of each academic year, with those who fail the tests not receving their university identity cars.
"Once I received more than one complaint, I took the initiative immediately to refer him to be questioned. He was then referred to the Values Committee, which will draft a report including its decision," said Parliament Speaker Abdel Aal.
The announcement was made following a complaint lodged by MP Salah Hasaballah demanding that Agena be referred for questioning.
In his recent remarks, Agena said that any female student who fails to abide by such regulations should be found guilty of an illegitimate urfi marriage, and her parents should be told immediately.
He also urged parliament, the media and heads of all the universities to adopt this campaign to help completely abolish the phenomenon of illegitimate marriages in Egypt.
In related news, MP Youssry al-Moghazy of Belqas electoral district has denied making similar proposals concerning virginity tests for students.
"Such remarks are made by an unbalanced person.This is humiliating to Egypt," Moghazy told Al-Masry Al-Youm, adding that the dignity and respect of the Egypt woman represents dignity and respect of Egypt.
Moghazy added that he filed report with the public prosecutor, complaining about news websites that published such news.
"I filed a memorandum to Abdel Aal to deny and condemn these remarks. My stance toward women's issues is clear and known to everyone," he said.
Moreover, Moghazy accused Agena of trying to involve him in the controversy against his will.
"There is a huge conflict between me and Agena that is known to everyone in the electoral district and several MPs. I cannot agree with or defend him. On the contrary, I was against him fom the beginning.
"Thus, I believe he or one of his followers tried to impersonate me, to make remarks that offend me and my reputation," he said.
Edited translation from Al-Masry Al-Youm