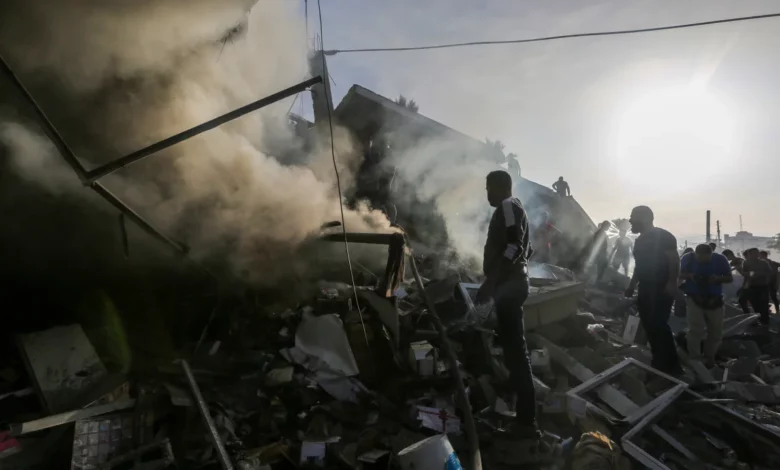 Israel committed a new massacre on Friday, this time bombing displaced people near the Gaza Valley who were attempting to move though "safe corridors."
Several people were killed and wounded after an Israeli warplane targeted a group of fleeing Palestinians near Wadi Gaza.
Media reports reported that the displaced were on their way to the south to escape the ongoing bombardment in the northern Gaza Strip.
They headed through corridors that Israel claimed were safe for residents to cross from the north to the south of the Gaza Strip, only to be bombed by a warplane.
The Ministry of Health in Gaza announced on Friday that the number of casualties from the Israeli aggression on the Strip has risen to 11,078 people, including 4,506 children.
Since Thursday night, Gaza has witnessed the direct targeting of hospitals in the Strip, including the Al-Shifa Medical Complex which houses thousands of patients and displaced people.