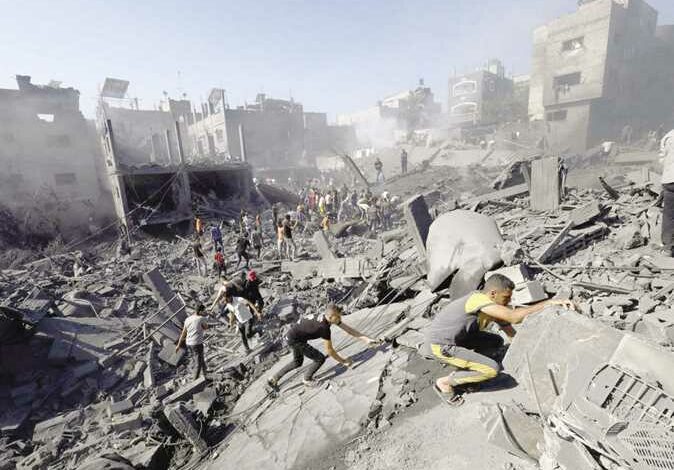 The government media office in the Gaza Strip on Monday denied a ground advancement by Israeli forces into residential neighborhoods into the strip, as the tanks reported within were pushed back by resistance forces.
A few Israeli tanks and a bulldozer, coming from the open agricultural area in the Juhr al-Dik area, attempted an incursion on Salah Eddin Street, Palestinian media reported.
"These vehicles targeted two civilian cars on Salah Eddin Street and bulldozed the street before the resistance forced them to retreat," said the government media office in the Gaza Strip.
The occupation forces withdrew and movement on the street returned to normal, it assured.
"What happened showed that the occupation army cannot be present in any area inside the Gaza Strip under resistance strikes, even if it is an open agricultural area like the one it entered in the morning under heavy bombardment and fire belts," the media office said.
Palestinian journalist Youssef al-Saifi documented the shocking moment an Israeli tank shot at a car carrying a family on Salah al-Din Street inside Gaza, on Monday morning.
Media reports on Monday revealed that Israeli tanks entered the Gaza Strip through the east, reaching Salah al-Din Street, the main street from the east which connects parts of the Strip to each other.
The Israeli army aims to isolate Gaza City and the north from the center and south of the Strip.