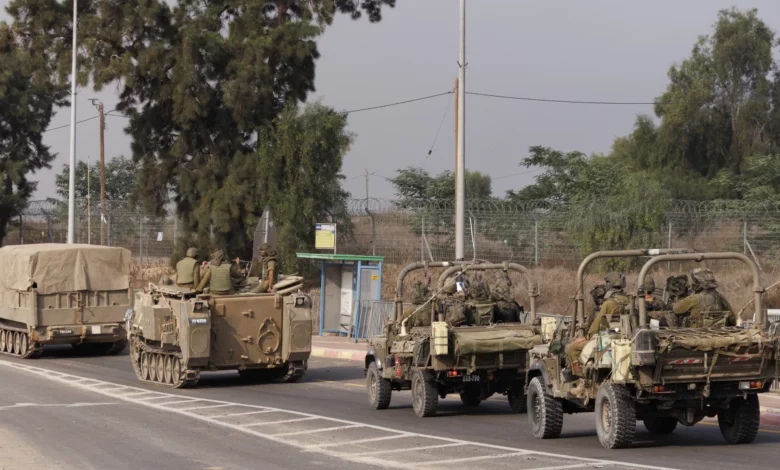 The Israeli army spokesperson Avichay Adraee announced on Tuesday that Israel's armed forces have been ordered to start the land invasion of the Gaza Strip.
"The attack order issued by the commander of the southern region of the ground forces operating in the Gaza Strip: We are now launching an attack on Hamas in the Gaza Strip. Our goal is one: victory. No matter how long the fight lasts, no matter how difficult it is, there is no outcome but victory," Adraee posted on his official Facebook page.
"We will fight in the alleys, we will fight in the tunnels, and we will fight wherever necessary," he said.
Israeli occupation forces blew up the house of the leader of the Palestinian resistance movement Hamas, Saleh al-Arouri, who resides abroad.
The house was located in the town of Aroura, northwest of the Ramallah Governorate in the central West Bank, according to Palestinian media
The Gaza Strip has been subjected to Israeli land, sea and air bombardment since Hamas and other Palestinian factions launched operation "Al-Aqsa Flood" on October 7.
The "Al-Aqsa Flood" was met with the Israeli "Iron Swords" operation, as the Israeli army launched raids on Gaza Strip, which is inhabited by more than two million Palestinians who suffer from deteriorating living conditions, as a result of an ongoing Israeli siege since 2006.