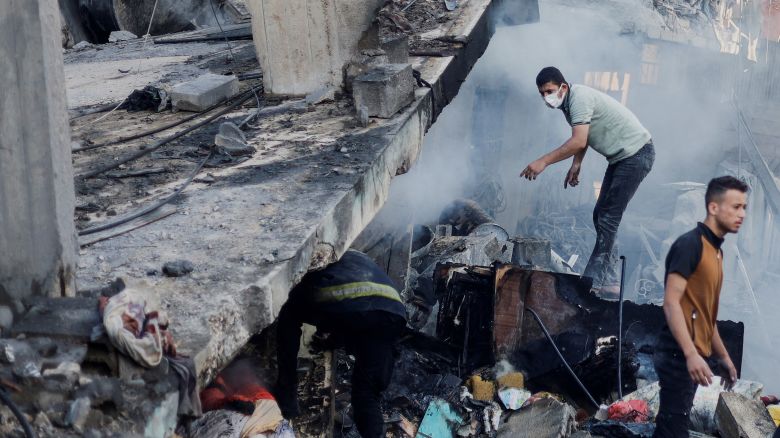 The Palestinian Red Crescent announced that Israeli forces have targeted an International Red Cross humanitarian aid convoy in Gaza City.
The International Committee of the Red Cross confirmed that its humanitarian aid convoy came under fire on Tuesday in Gaza, however it was still able to deliver medical supplies to al-Shifa Hospital.
It added that two trucks were damaged, and one of the drivers was slightly injured.
The committee explained that the convoy included five trucks and two affiliated vehicles, and was carrying "life-saving medical supplies to health facilities, including the Jerusalem Hospital of the Palestinian Red Crescent Society, when it was shot at."