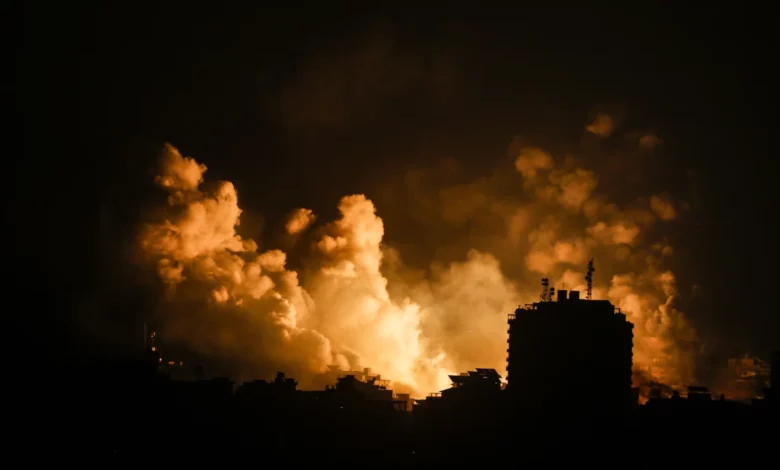 The Israeli occupation army stormed central Gaza with tanks and military vehicles, for the first time since the ground incursion kicked off on the outskirts of the strip.
The advisor to the Palestinian Minister of Health in Gaza, Fathi Abu Wardeh, confirmed that the health system in the Strip has completely collapsed.
The occupation army is completely surrounding Al-Rantisi Hospital in the Gaza Strip and is approaching Al-Shifa Medical Complex, the surrounding area and its outpatient clinics which have been bombed since Thursday evening.
Palestinian media confirmed that the occupation forces are also besieging Al-Nasr Children's Hospital, the surroundings of which were bombed earlier on Friday.
Clashes broke out between members of the Palestinian factions and soldiers of the occupation army surrounding the hospital square.