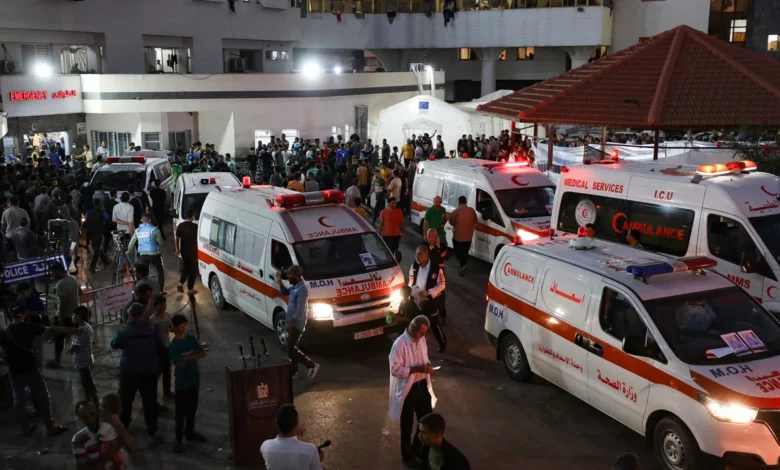 An Israeli army spokesperson on Monday evening said that they have documented evidence proving that Hamas is using hospitals as a tool of war.
The occupation army spokesman said: "Today we arrived at al-Rantisi Hospital, which Hamas turned into a headquarters for terrorism."
"We found weapons, explosive belts, and a Hamas operations room under al-Rantisi Hospital. There is a tunnel next to al-Rantisi Hospital that leads to a school, and there is a Hamas naval force," he added.
The spokesman also pointed out that the Israeli army found a motorcycle under al-Rantisi Hospital, like the one used on October 7, and there is evidence that some hostages were held in a basement under there.
He said that they found a kitchen under the hospital that was used for detainees and those holding them.
The spokesperson accused Hamas of using civilians as human shields, and claimed that their war is primarily against Hamas.
He pledged to liberate all hostages.