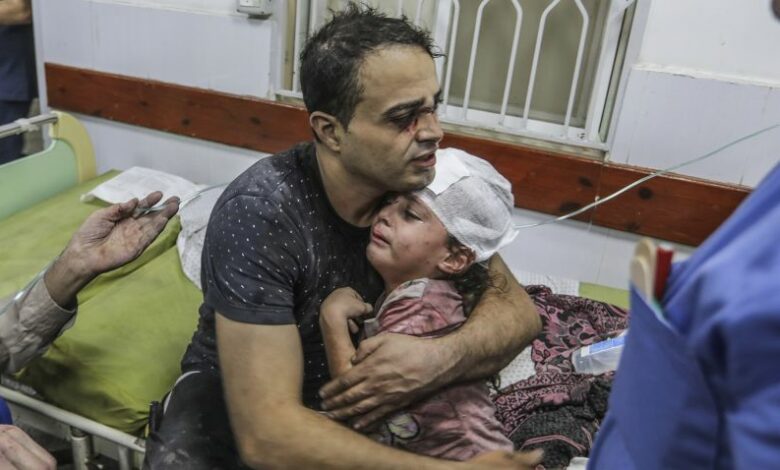 International Children's Day at the Gaza strip saw Israel bomb a school in the Bureij refugee camp in central Gaza, killing 12 people and injuring dozens.
The Palestinian Ministry of Education announced earlier Monday that more than 5,500 children have been killed so far in the on-going conflict, 3,000 of which were students.
The Gaza Strip has been subjected to Israeli land, sea and air bombardment since Hamas and other Palestinian factions launched operation "Al-Aqsa Flood" on October 7.
The "Al-Aqsa Flood" was met with the Israeli "Iron Swords" operation, as the Israeli army launched raids on Gaza Strip, which is inhabited by more than two million Palestinians who suffer from deteriorating living conditions, as a result of an ongoing Israeli siege since 2006.