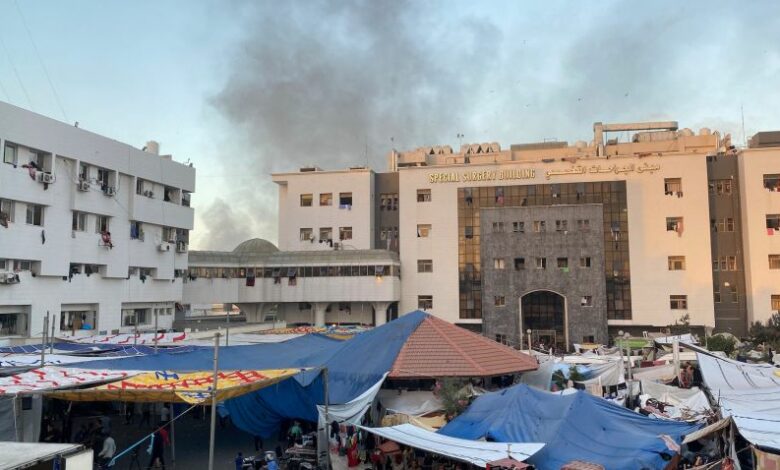 The Israeli occupation army began the evacuation process for the Al-Shifa Hospital inside the Gaza Strip.
This comes after the expiration of the deadline set by the occupation to evacuate the Shifa Medical Complex, as the Israeli army had given doctors, patients, and the displaced one hour to evacuate.
According to what was reported by Al Jazeera, this comes at a time when the Israeli occupation army continues to target hospitals in the Gaza Strip following the collapse of its health system under the on-going war since October 7.
The Ministry of Health in Gaza announced that it was forced to bury 100-120 bodies in a mass grave inside the Al-Shifa Medical Complex, due to the siege imposed on it.
The spokesperson for Gaza's Ministry of Health, Ashraf al-Qudra said that the number of dead is likely to increase due to the inability to provide medical care for the sick and wounded, especially among premature children.
The Director General of Gaza Hospitals, Muhammad Zaqout announced that hospitals in the southern Gaza Strip have begun to go out of service.
Occupation warplanes violently bombed the western areas of the Baptist Hospital in Gaza City, and dropped phosphorus and lighting bombs there which led to a power outage in parts of the hospital due to damage to the solar energy cells and a lack of fuel.