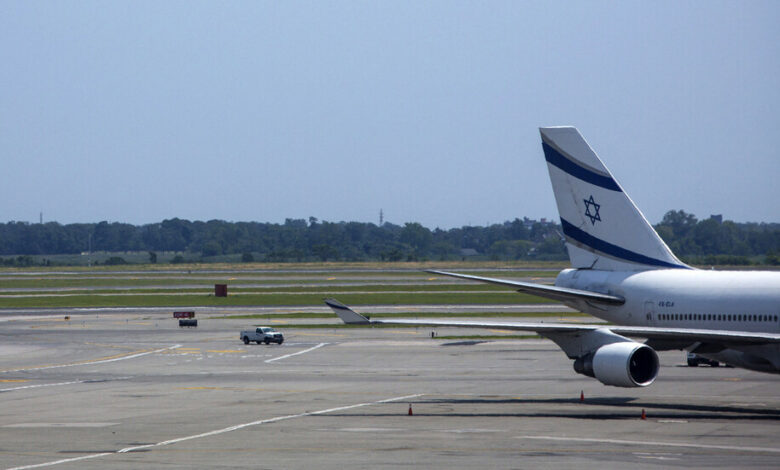 Israel advised its citizens on Friday not to travel abroad due to fears of "revenge attacks."
The Israeli National Security Council said in a statement, "In recent weeks, against the backdrop of the Iron Sword War, there have been violent attacks that threaten the lives of Israelis and Jews around the world".
The Israeli occupation army continues its brutal massacre against the Palestinian people in Gaza, as a missile targeted an ambulance in front of the Al-Shifa Medical Complex, which was transporting wounded people towards the Rafah crossing.
Eyewitnesses reported that several people were killed and wounded in front of the gate of the Shifa Medical Complex as a result of the Israeli bombing.
The incident occurred mere hours after another massacre committed by the Israeli occupation army in which it targeted displaced women and children on al-Rasheed coastal road in the Gaza Strip, Friday.
The Ministry of Health in Gaza announced earlier on Saturday that the number of victims of the Israeli aggression on the Strip had risen to 9,488 – 70 percent of whom were children.
The Palestinian Ministry of Health indicated that the Israeli occupation committed 10 major massacres recently, claiming the lives of 231 people.
Additionally, the Health Ministry reported that it had received 2,200 reports of missing persons, including 1,250 children still under the rubble.