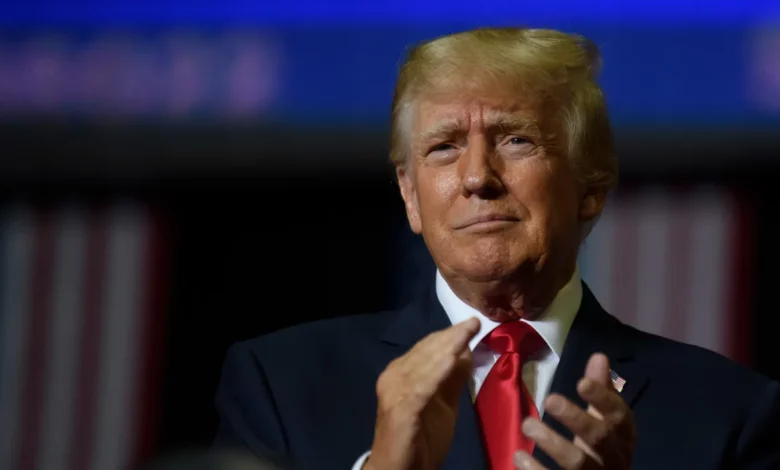 Leon Cooperman, the hedge fund billionaire who has famously clashed with Sen. Elizabeth Warren over her proposed wealth tax, is cautioning voters against returning Donald Trump to the White House.
"It would be terrible for the country if Donald Trump were reelected," Cooperman told CNN in a phone interview late last week. "He's a divisive human being who belongs in jail."
It's rare for a Wall Street figure to make such critical comments about Trump, at least publicly.
Cooperman, in the past, has donated to mostly Republicans and forcefully battled with Warren over her proposed Ultra-Millionaire Tax.
But the billionaire has previously said he voted for Joe Biden in 2020 "very reluctantly."
Cooperman told CNN he's not thrilled with the prospect of a Biden-Trump rematch in 2024, calling them both "bad choices." Cooperman said he expects neither Trump nor Biden will be their party's respective nominee next fall. But Cooperman added that if it is a Biden-Trump rematch, he likely won't vote.
"I'm looking for centrists, not radical left or right," said Cooperman, who donated to Republican Chris Christie's 2024 campaign over the summer, according to federal records.
In response, Trump campaign spokesperson Steven Cheung said Trump "will be the nominee and will beat Biden because he's the only person who can supercharge the economy, secure our border, safeguard communities and put an end to unnecessary wars."
"Americans want to return to a prosperous nation and there's only one person who can do that – President Trump," Cheung said in a statement.
The Biden campaign did not respond to a request for comment.
On the economic front, Cooperman expressed concern about risks posed by the violence in the Middle East.
The CEO of Omega Advisors said he's "absolutely" worried there will be a financial impact from the conflict, adding that recent selling on Wall Street suggests the stock market is "catching up with reality now."
The World Bank on Monday warned that a wider war risks pushing global commodity markets, including oil, into "uncharted waters."
A small disruption, such as the one during the Libyan civil war, could lift oil prices to as high as $102 a barrel, according to the World Bank analysis. A medium-level disruption would spike oil to $121 a barrel, while a severe disruption like the 1973 Arab oil embargo could cause oil to skyrocket up to $157 a barrel.
Given the ongoing risks, Cooperman argued the stock market is overvalued relative to corporate profits.
"The question is whether the market deserves to be selling at 18, 19 or 20 times earnings. The answer is no," he said. "We have a hostile government towards capital. We're fighting two wars. And we have stupid monetary and fiscal policies that have brought demand forward."
Cooperman expressed alarm about the lack of fiscal "discipline" in Washington among both political parties, pointing to how the national debt has spiked from $20 trillion in 2017 when Trump took office to more than $33 trillion today.