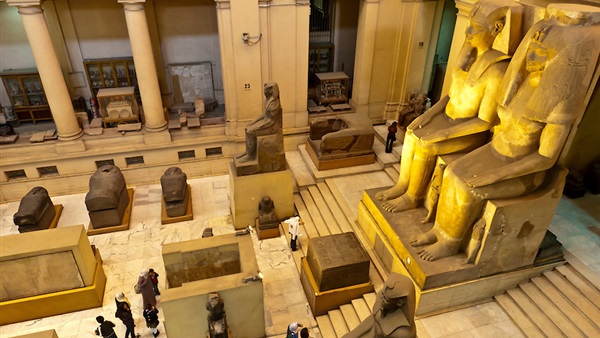 Former Minister of Antiquities, Egyptologist Zahi Hawass, said during the Ancient Reproductions Exhibition on Friday in the historic Italian city Viterbo that Egypt is "completely safe", calling on Italian tourists to visit Egypt at the earliest time.
During his speech Hawass stated that President Sisi is keen on preserving Egypt's ancient artifacts and in constructing archaeological projects including the Grand Egyptian Museum to increase the national income of Egypt.
He added that "The (Grand) Museum will be the largest in the world. I sent letters to the biggest museums worldwide to restore the five most important Egyptian artifacts, such as the Head of Nefertiti and the Rosetta Stone, but received no reply."
Hawass also said that he suggested displaying the Head of Nefertiti and Rosetta Stone in the Grand Egyptian Museum for three months, but his proposal was rejected, adding that he will organize a new campaign to restore the artifacts and return them back to Egypt.
At the lecture's end, Hawass received the "preservation and monuments" shield from Mayor of Viterbo city.
Hawass's statements follow after the successful visit of Italian tourists to visit the Holy Family Trail in select cities across Egypt as part of the "Journey of the Holy Family in Egypt" program, which took place from June 17 until June 21.
The "Journey of the Holy Family in Egypt" was created by the Ministry of Tourism to try and expand Egypt's touristic attractions. The program represents a fascinating artistic reenactment of the religious story of Virgin Mary, Jesus and Joseph's journey through Egypt while fleeing from King Herod in Palestine.
Edited translation from Al-Masry Al-Youm