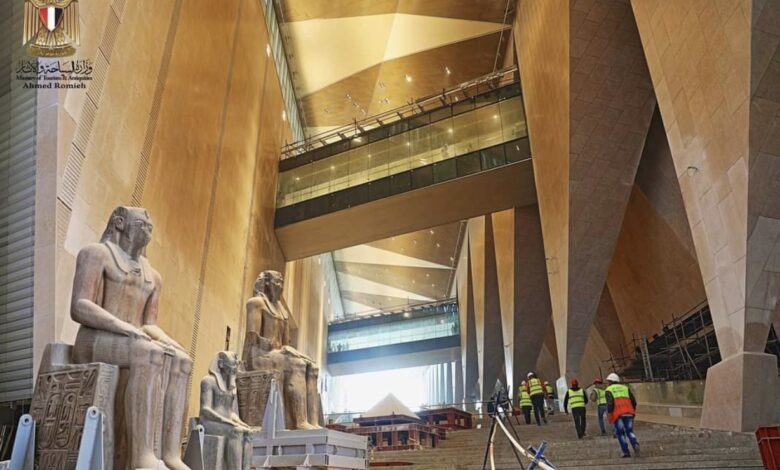 Giza Governor Ahmed Rashid on Thursday ordered the head of the al-Haram neighborhood to develop infrastructure and paint real estate facades overlooking both sides of the roads in order to visually improve the area surrounding the Grand Egyptian Museum (GEM).
Rashid said that the governorate is seeing an immense leap in the implementation of national projects, foremost of which are the GEM and multiple infrastructure projects and services.
These will contribute to a grand shift in various development sectors, he explained, making the governorate a prime destination for tourism and investment.
During his meeting with the head of the Haram neighborhood, the governor touched on the importance of working with subway authorities for the speedy removal of waste, continue excavation work and remove any obstacles around work sites on the fourth line project of the metro to provide the necessary traffic liquidity.
Constructed on approximately 500,000 square meters, the new GEM is located nearby the Giza Pyramids and will house the world's largest antiquities collection belonging to a single culture's heritage.
The GEM is set to showcase 5,000 relics from Tutankhamun's collection as well — including 2,000 artifacts displayed for the first time.
The museum includes huge exhibition halls, and is distinguished by its proximity to the Giza pyramids area and the New Administrative Capital, which makes it a gateway to Egypt's past, present and future.
It is expected to attract about five million tourists.