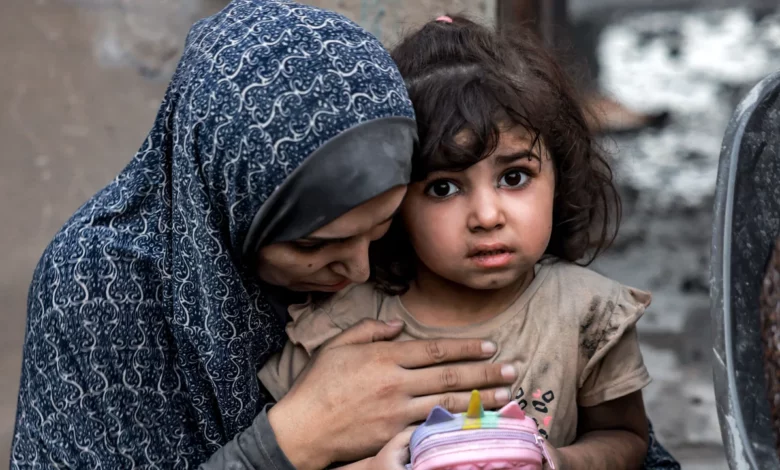 CNN
 —  Gaza is "becoming a graveyard for children," the United Nations chief warned on Monday as the death toll rises and calls grow around the world for a ceasefire, one month into Israel's assault on Hamas, the militant group that runs the enclave.
"The nightmare in Gaza is more than a humanitarian crisis. It is a crisis of humanity," UN Secretary-General António Guterres told reporters in New York, adding that the need for a ceasefire is becoming "more urgent with every passing hour."
"The parties to the conflict – and, indeed, the international community – face an immediate and fundamental responsibility: to stop this inhuman collective suffering and dramatically expand humanitarian aid to Gaza," he said.
His comments come four weeks after Israel declared war on Hamas, following the Islamist militant group's brutal attack on October 7 that killed 1,400 people in Israel and saw about 240 others kidnapped.
Israel retaliated by launching an air and ground offensive on Gaza, vowing to eliminate the militant group that controls the enclave.
From the start, global aid organizations and rights groups have warned that such an assault would be catastrophic for Gaza, which has been cut off from much of the world for nearly 17 years. A blockade imposed by Israel and Egypt meant severe restrictions on the movement of goods and people – contributing to widespread poverty, hunger and dependency on international aid.
The devastation of Israel's attacks on Gaza is now becoming apparent, with the Hamas-controlled health ministry in the enclave saying Monday that more than 10,000 people have been killed since the war began. That includes more than 4,100 children and 2,600 women, the ministry said.
It's unclear how many combatants are included in the total, which CNN cannot independently confirm.
Around 1.5 million Gaza residents are now displaced – 70% of the population – with most living in crowded UN shelters, said Tamara Alrifai, spokesperson for the UN Relief and Works Agency for Palestine Refugees in the Near East (UNRWA) on Monday.
Many evacuated their homes in the north after being warned by Israel to leave immediately; others were left homeless by relentless airstrikes that have razed buildings across the Gaza Strip.
A separate statement from the UNRWA described conditions in its shelters as "inhumane," amid a lack of clean water and sanitation. In the Khan Younis Training Centre, where 22,000 have sought shelter, at least 600 people are sharing one toilet, the UNRWA said.
Thousands of cases of skin infections, diarrhea, chicken pox and other diseases have been detected, spread by people living in uncomfortably close quarters, it added.
Decomposing bodies trapped under collapsed buildings also present a health risk to survivors, the UNRWA said.
Emily Callahan, an American nurse who managed to leave Gaza last week, described seeing horrific injuries at the Khan Younis center and other shelters.
"There were children with just massive burns down their faces, down their necks, all over their limbs, and because the hospitals are so overwhelmed, they are being discharged immediately after," she said.
"They are being discharged (from hospitals) to these camps with no access to running water … They are given two hours of water every 12 hours."