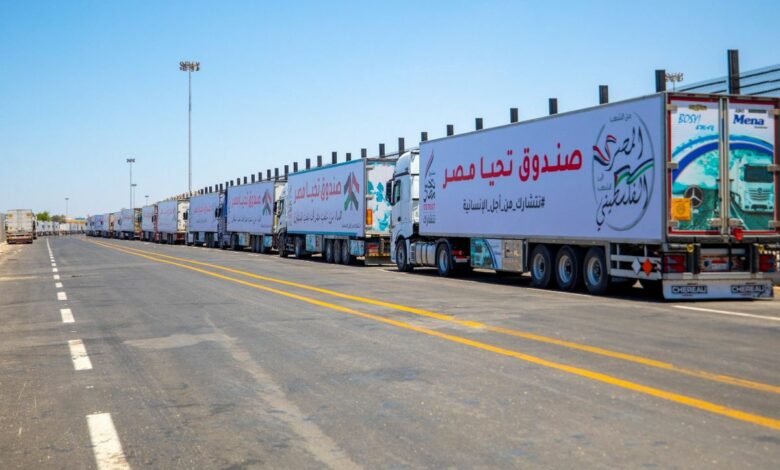 The Al-Qahera News Channel reported on Wednesday that 40 trucks of aid were unloaded at the Palestinian side of the Rafah crossing, and cooperation is in place between the Egyptian and Palestinian Red Crescents to serve the wounded.
The channel reported that Egypt is preparing to receive about 80 injured Palestinians from the Gaza Strip, with ambulances deployed.
The Gaza Strip has witnessed several attempts by the Israeli occupation forces to invade the Strip over the past two days, with continued shelling from land, sea, and air since October 7, accompanied by a complete blackout of electricity and the internet.
The Gaza Strip has been subjected to Israeli land, sea and air bombardment since Hamas and other Palestinian factions launched operation "Al-Aqsa Flood" on October 7.
The "Al-Aqsa Flood" was met with the Israeli "Iron Swords" operation, as the Israeli army launched raids on Gaza Strip, which is inhabited by more than two million Palestinians who suffer from deteriorating living conditions, as a result of an ongoing Israeli siege since 2006.
The death toll from the Israeli bombing amounted to about 4,475 dead and more than 14,000 wounded in the Gaza Strip.
On the Israeli side, more than 1,400 people were killed, including 306 officers and soldiers, while Hamas captured more than 200 Israelis.