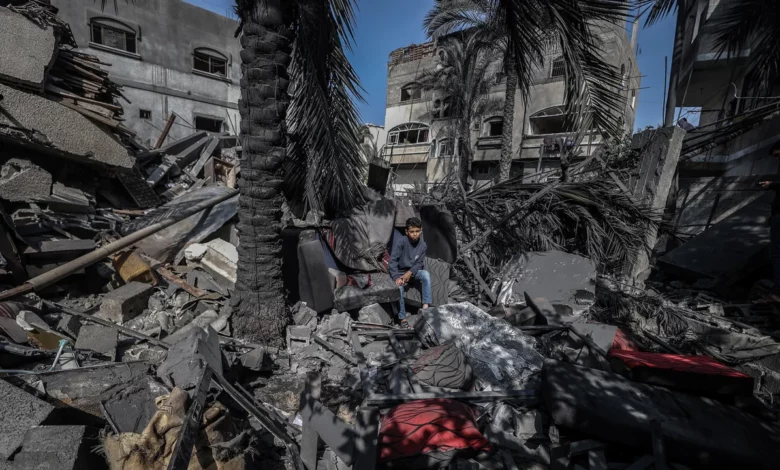 Foreign Minister Sameh Shoukry said the unprecedented Israeli bombardment of the Gaza Strip reflects the international regime's bias and inability to stop blatant violations of international law and UN resolutions regarding the establishment of an independent Palestinian state that lives in peace alongside Israel.
Shoukry's comments came during his virtual participation in a ministerial meeting of the second Voice of Global South Summit that was organized by India on Friday, said spokesman for the Foreign Ministry Ahmed Abu Zeid.
The Foreign Minister reiterated Egypt's call for an immediate ceasefire to deal with the dire humanitarian situation in the enclave and pave the way for initiating political efforts aimed at achieving a just, comprehensive and lasting peace.
Shoukry said the Summit should consider as top priority the principles of national sovereignty, mutual respect, common benefits and solidarity, which constitute the base of the world regime's rules and multilateral action. This becomes even more important in light of multiple crises witnessed by the world and structural challenges faced by developing countries, the top diplomat added.
The Foreign Minister stressed the need to reform the international financial system, through considering the fight against climate change as an integral part of sustainable development.
He underlined the importance of establishing new and effective mechanisms for financing development, while reforming existing mechanisms, which will, in turn, contribute to enhancing the ability of multilateral development banks to lend and strengthening support of international financial institutions for developing countries in dealing with current and future crises.
Shoukry emphasized the significance of effective and sustainable response to the problem of increasing sovereign debt of developing countries, including middle-income countries.