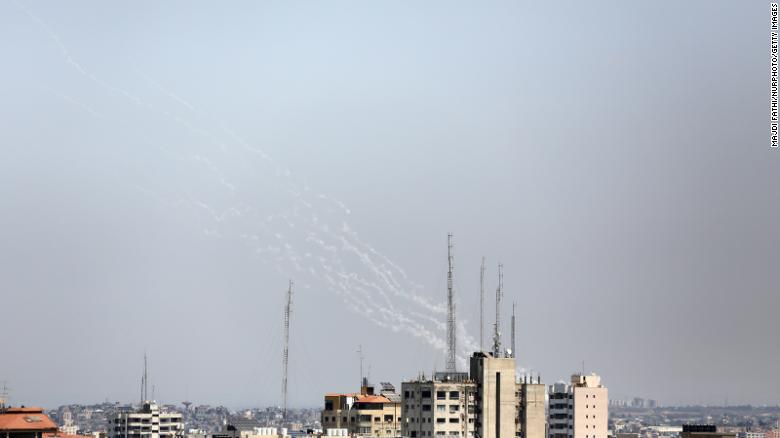 LONDON, Nov 4 (MENA) – A senior US administration official said intense discussions to secure the release of 242 hostages in Gaza were continuing, including through indirect engagement with Hamas, The Financial Times reported.
The official added that the October 20 release of two American hostages — a mother and her teenage daughter — was a test run to see if the channel for hostage discussions, which includes Qatar and Egypt, was feasible and whether the parties could secure a pause in the fighting to facilitate their release.
"The discussions have been intense, have been detailed, we have proven that it is possible and . . . we are hopeful . . . [but] there is no guarantee," the official said.
US secretary of State Antony Blinken is in Amman to meet Arab diplomats from Jordan, Egypt, Saudi Arabia, Qatar, the United Arab Emirates and the Palestinian Authority, a rival of Hamas.
Aid convoys from Egypt into Gaza remained at a fraction of prewar levels, with Israeli security examining the contents of each truck before it is allowed into the enclave.
Since hostilities began on October 7, 410 trucks have entered the strip, 36 of them on Friday, according to an Israeli ministry of defence document seen by the Financial Times. More than 400 trucks a day entered the enclave before the fighting began.
Israel blamed the delays on "logistical difficulties among the organisations responsible for receiving the humanitarian aid", and maintained that there was enough food and water in the "short term".
International organisations, including the UN, have documented a widespread humanitarian crisis, and Tom White, the Gaza director for the UN agency for Palestinian refugees, UNRWA, said on Friday that the average Gazan was now living on two pieces of bread a day, and begging for clean water. (MENA)